Customer Journey Series:
Hana Cosette - Private pay, EVV and the Path to Other Payer Sources
Hana finally made the decision to use EVV (Electronic Visit Verification) to help with visibility in her agency. What she also got was a brilliant way to other lucrative payer sources.
This is a composite customer based on several real-life Rosemark clients to show you how Shoshana Technologies and its customers interact.
Hana started her business after being a nurse for a home health agency. She began to recognize there was a growing need for private pay home care. Often a patient's Medicare coverage does not satisfy their true needs. Her new agency would fill the gap for those patients.
Hana signed up with Rosemark from the beginning, though she decided not to use EVV because it was not used in the home health agency that she previously worked. We tried to encourage her otherwise, but she really did not see the need or context for EVV. So we left it there. Though, her private pay agency did require her caregiving staff to be at a client's home during a certain time, helping them in certain ways, she chose to do it the old fashioned way . They used paper forms to record when they got to the client's home, when they left the client's home, and what they did there. These would need to be dropped off at Hana's agency, Salus InHome Care. A bit of paperwork shuffling was going on, so it was manageable – for awhile.
She began to recognize there was a growing need for private pay home care.
Around the time of getting her 15th client, Hana thought about how happy and proud she was to be a business owner who provides care to people in need while also providing jobs in her community. In the same thought, she wondered if she was really getting the whole picture of the workings of her agency. She asked herself, were the caregivers really arriving and leaving their shifts as it was recorded on the paper time sheets, what exactly were they doing there and was she really getting real time knowledge of her clients conditions? She observed intently for a few weeks, maybe it was that she was noticing little inconsistencies here and there, maybe it was noticing that more things than she was comfortable with were falling through the cracks or maybe the final straw was getting, yet again, a submitted timesheet that looked like it had pulled it out of the trash.
She was now employing 21 caregivers and had 18 clients with varying needs at varying times. There were a few caregivers that she was not certain were following the rules of the agency. She contacted her Rosemark customer care manager David to talk over her concerns. David prepared the information for her and went over some options (see list below).
Mobile App (access through Google Play Store and Apple App Store)
Shift Details
Shift Offers
Clock-in/out
Clock-in/out Alerts
Care Plan Checklist

Task recording
Adding additional tasks
Commenting on each task if necessary

Agency Announcements
Record Voice Messages
GPS Location services
Recording reimbursable mileage and misc. expenses
Telephony
Clock-in/out from client phone or cell phone
Task recording with task codes 
Task prompting with voice
Agency announcements, alerts
Recording reimbursable mileage and misc. expenses
Record Voice Messages
After that conversation and thinking on it for a few days, Hana decided to try Rosemark's EVV option. All of the feature of EVV seemed to her to cover 95% of her problems and uncertainties surround her caregiver activities. She decided to try the Rosemark Caregiver Mobile App, but only for the 3 caregivers about whom she had concerns. She then would assess using it with all of her caregivers going forward.
She was noticing little inconsistencies.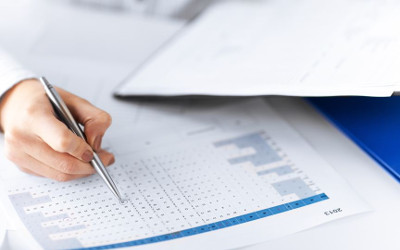 Mobile App for Her Home Care Agency
By using the Rosemark Caregiver Mobile App, Hana saw in real-time the clock-in and outs of the caregivers in question and she could be sure of when and where they were scheduled to work. The GPS functionality uncovered that one of the caregivers was clocking in several miles from the clients home at the time that her shift in order to make it look like they had clocked-in on time. When Hana discover this she was quite upset but gave the caregiver a warning. Fortunately, the behavior stopped immediately. The client happened to be very fond of the caregiver, which helped motivate the caregiver to tighten up their work schedule. Hana was relieved, as she was prepared to let the caregiver go if things did not improve. Thankfully, that was not necessary. 
Having success with those caregivers made her certain she should invest to have all her staff use the caregiver mobile app. She started having her caregivers record their tasks on the app as well. This helped her get a handle on the client care and conditions. She was really feeling on top of the day to day.
She was prepared to let the caregiver go if things did not improve.
Long Term Care Insurance, Veterans Administration and Medicaid
Hana had a clear picture and more confidence in the goings on of her agency than ever before. She also had more time to focus on different payer sources to grow her agency. Hana was so thankful that she had a good relationship with her previous employer. Having a connection with a home health agency has really helped to grow her business. She put efforts into fostering relationships with other home health agencies in her area. It wasn't too hard because she had a track record for knowing the big picture of home care. 
Of course, she was able to help clients or their families who wanted to pay out of pocket. Now that all of her caregivers were using the mobile app to keep track of important client information and could provide reports, she found it easy to do business with clients that were using long term care (LTC) insurance. LTC often requires detailed records about client care. The mobile app was just the ticket for that, the same for the Veterans Administration even though in some ways was harder to work with generally, they were also a payer source option for her. These bits of data could also be turned into UB04 forms that many Veterans Organizations require.
Medicaid was the next step for her. She knew that the 21st Century Cures Act requires agencies to use EVV to be eligible for State reimbursement. With the Rosemark EVV already in place she was well-positioned to take patients with Medicaid coverage. While there are a few more hoops to jump through to handle medicaid patients, she was well on her way to an agency diverse in payer sources. She was protected from slumps in any given payer source arena. The tools that are in Rosemark to help her manage all of these different payer sources have been a Godsend.
Hana has continued to grow her business, to do the thing she loves, provide great jobs and take great care of people in need. She has gained a sense of peace of mind now that she has a diversified set of payer sources.
We hope you enjoyed the Hana Cosette journey and remind you that it is a composite of several customers. If you are interested in speaking to one or more or our customers that fit this basic profile, please let us know and we will facilitate a connection.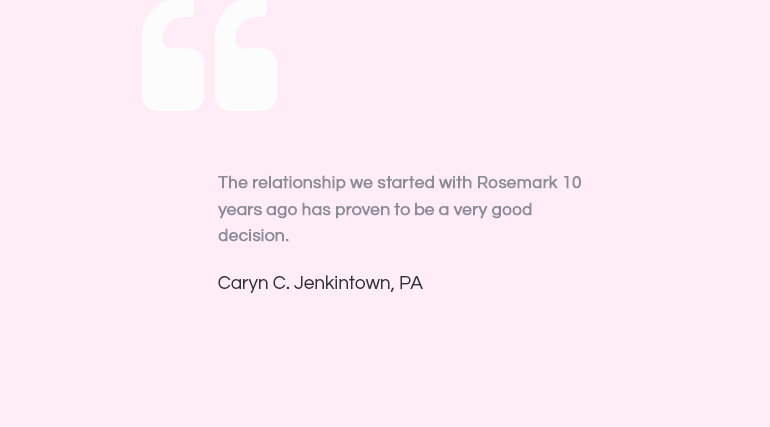 She was protected from slumps in any given payer source arena.