Smarter Solutions

for Home Care Operations
We create the most powerful yet simple home care management software applications to help agencies maintain their most critical resources: people, payors, outcomes, and data.
There's a Better Home Care Software Solution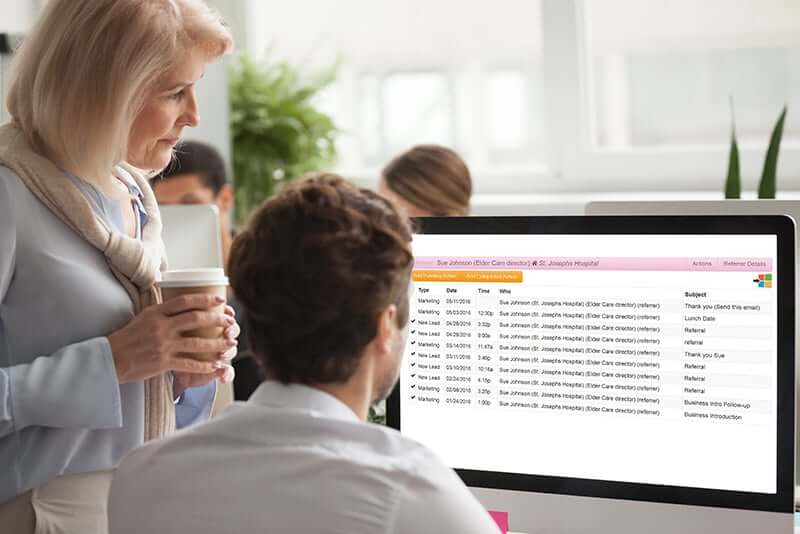 Home care agency business-building tools to record sales contacts, track and measure referrals, plan and assess marketing efforts, and more. Whether you bill Medicaid, private pay, the VA, long-term care insurance (LTCi), or workers comp, the Rosemark System can help!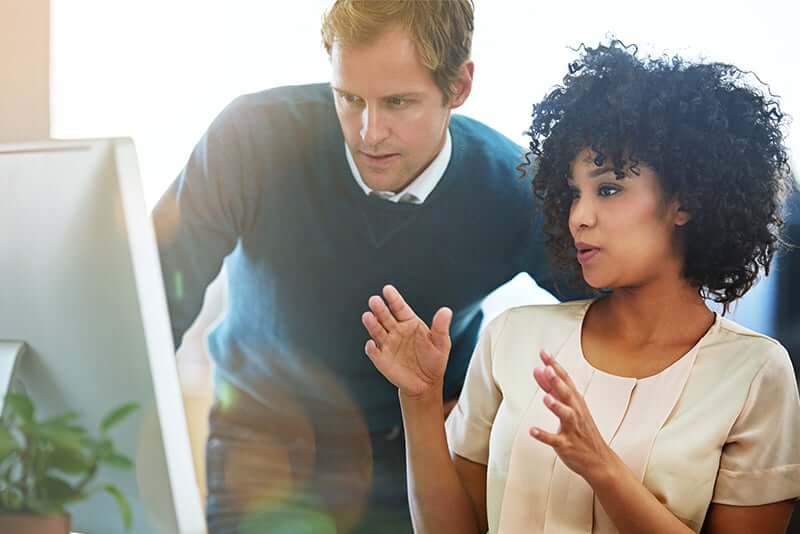 Caregiver scheduling made easy with color-coding, care planning, and reporting features designed specifically for the home care industry.
Post job listings, track and screen applicants, ensure employee compliance, offer flexible caregiver scheduling, a user-friendly caregiver app, EVV (electronic visit verification), telephony, and more with the Rosemark System.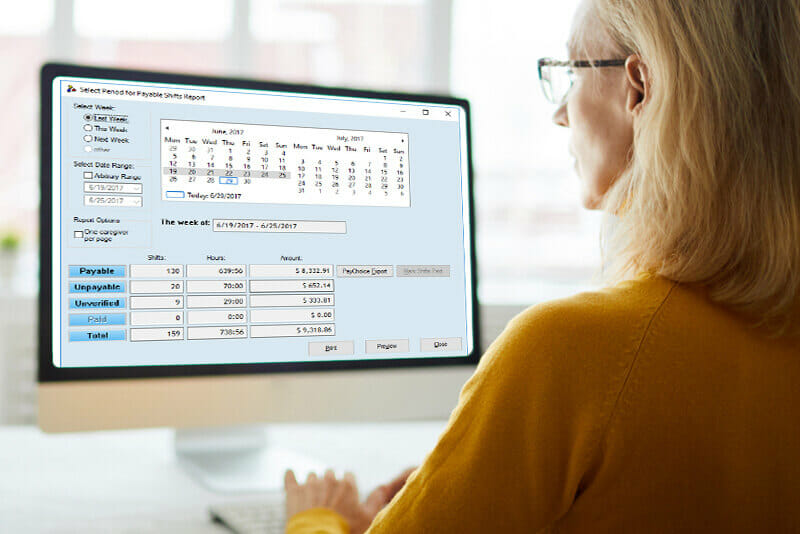 Billing and payroll with QuickBooks Pro and QuickBooks Online Edition integrations, electronic Medicaid billing, Veterans Administration (VA) billing, a full range of customized reporting options, and more.
Work Smarter with Rosemark
Best-in-Class Pricing
Grow your business while keeping costs down with flexible pricing based on time scheduled or by client.
Next Level Customer Service
Our intelligent and positive customer service staff are dedicated to your success and are available 24/7 for technical support.
Secure Communication and Data Transfer
Server security, data encryption, Secure Shell password protection, and routine backups ensure data safety and eliminate risk of data loss.
Rosemark has been providing home care management software solutions to independent and franchise agencies in the home care industry for over 30 years. Our goal is to provide easy-to-use software that helps improve efficiencies and allows agencies to focus on providing great care. With best-in-the-industry customer support, Rosemark System is your ally in success! Here are just a few of the positive reviews from Rosemark customers:
Exceptional customer service is so hard to find these days. I was so relieved and pleasantly surprised how easy Rosemark and their staff made it for us, not just at the beginning of our friendship but also with the continued support we receive. The training provided was very easy to follow and the communication received to ensure satisfaction is beyond amazing. It's comforting to know that you are not alone, and help is there when needed.
To be perfectly honest, I LOVE the system. I think it is a great system, especially for someone who is doing all of their billing and their HR stuff in house. I just love the system and the Customer Service - you can not beat it.
Switching to Rosemark was the best business decision we have made! Their unparalleled customer service and user-friendly software makes them a real pleasure to work with. We couldn't be more satisfied.
I have used Rosemark for the last 10 years for all 3 of my businesses and they have always been responsive to my needs and the needs of my staff. They continually provide new features to an already very reliable system.
Rosemark continues to make improvements and listen to suggestions to help us run more efficiently. Rosemark has become a trusted business partner who continues to provide outstanding customer service and support. They are always available when we need them and answer our questions on a timely basis.








Serving independent agencies around the world as well as these home care networks: