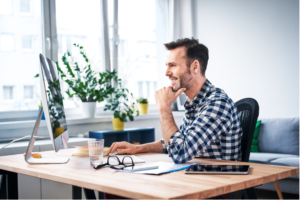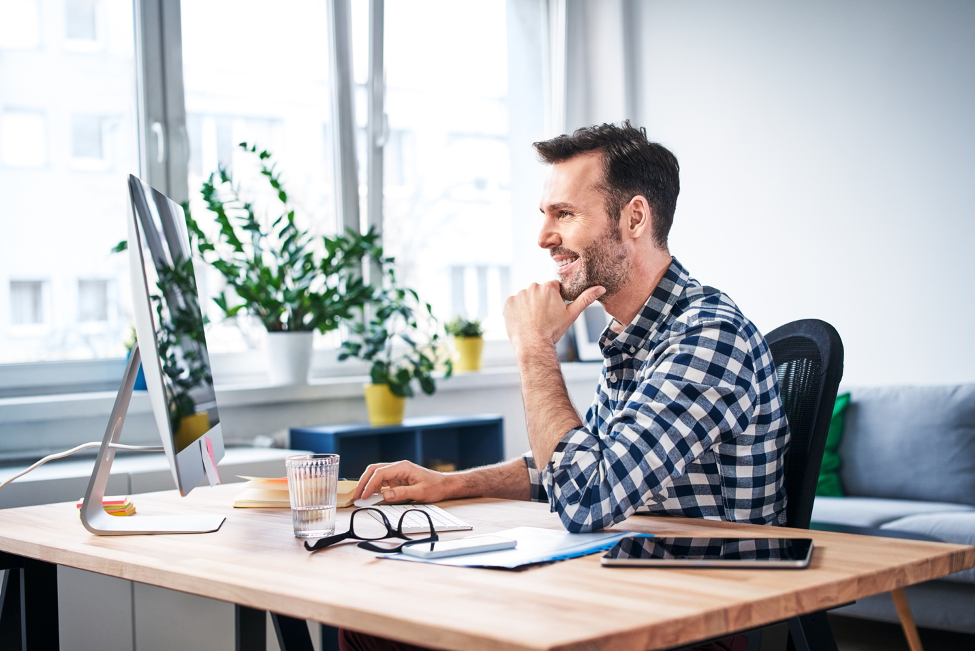 We've all been there. After making a purchase of either electronics or software, issues arise. Whether simple or more technical, we just want our new product to function as promised. We don't want to waste time on hold, have to download a troubleshooting guide, or worse, dig through message boards to find a solution. We want to speak to a real person to find a quick resolution.
For a business owner, nothing is more frustrating than the scenario described above. Companies that have issues with their business software can see downtime, lost revenue, and for those in the home care industry, clients who are not having care needs met. At Rosemark, we believe that one of the most important decisions you'll make as a business owner is choosing a home care software company. In doing so, you're not simply selecting a platform that can get the job done, but you're also embarking on a partnership with an advocate who is as invested in your success as you are. 
Rosemark Leads the Way in Home Care Software
As tech pioneers who grew up in healthcare logistics, we understand the critical role that the right home care software partner plays in helping a home care business run efficiently. From managing human resources and tracking compliance to seamless integrations in QuickBooks and everything in between, our team understands that back-end efficiencies translate to exceptional client care. With an intuitive and turnkey software system like Rosemark, we help free up time that can be devoted to growing your business through sales, marketing and delivering unsurpassed care to the clients in your community.
A System That Grows With Your Business
From startups to established home care businesses, Rosemark designs customized home health management software solutions that meet companies where they are, and can be quickly taken to scale as your business grows. By working with you to learn about your company's long- and short-term goals, pain points, and opportunities to increase efficiencies, the Rosemark team can help you customize the care software system with the components that help you manage your most critical resources – people, payors, outcomes and data, while keeping costs in check.
Dedicated Customer Support Team
At Rosemark, you and your home care company are never just a number. We proudly take a hands-on approach with each of our clients, getting to know you, your team, your agency, and your goals. With a dedicated customer service representative, you can feel confident knowing that answers are just a phone call away, 24 hours per day, 365 days per year. In addition to becoming an extension of your team, the customer service representative assigned to your account provides comprehensive training and performs periodic check-ins to make sure you and your team are getting the most value out of your partnership with Rosemark, and that you are using the system to its full capacity.
Allies in Your Success
In addition to the 24/7 access and support you receive from your dedicated customer service representative, Rosemark customers also have access to a monthly Customer Advisory Group. This panel of home care business owners shares best practices and ways in which the Rosemark home care software system has helped them run more efficiently and achieve goals.
Reliability You Can Count On
We understand that your data is critical. That's why we have exclusively owned Rosemark servers, data encryption, secure communication and data transfer that is HIPAA compliant, and perform routine backups. When you partner with Rosemark, the leading home care software provider, you can feel confident that your data is safe, secure, and accessible when you need it. Our cloud-based agency management system is backed by 30 years of continuous technological innovation, experience and unrivaled expertise that has been channeled into intuitive, user-friendly software. If you're an established home care company, we know that transferring data can cause some trepidation. We take the time to ensure that the data you get to us is transferred seamlessly and with minimal downtime.
To discover all that the Rosemark's EVV tracking and other home care software solutions can offer your agency, reach out to us today to set up a free, no-obligation consultation. We'd love to learn more about your business and become a partner in your journey to success. Contact us today at (734) 662-3537 to get started!