Does your home care business provide Medicaid-funded services in Florida?
If so, do you need EVV in place to comply with new state and federal requirements?
Please read on, we can help!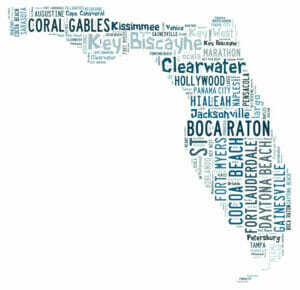 Use of EVV Now Required for Florida Home Care Providers 
As of January 1, 2021, Florida's Agency for Health Care Administration (AHCA) implemented its EVV mandate for providers that offer personal care services, private duty nursing, and home health visits as part of Florida's Medicaid programs. This new requirement is in accordance with measures required by the 21st Century CURES Act. 
AHCA has selected Tellus and HHAeXchange to be the state's EVV vendors and the Rosemark System will offer a seamless integration with HHAeXchange.  Information gathered via Rosemark's EVV service will be sent directly to HHAeXchange and then processed for Medicaid reimbursement without delay.  

Learn More About Rosemark EVV Options for Florida Home Care
If your business is still in need of an EVV provider, our Rosemark System EVV tools meet all applicable requirements and will provide seamless integration with HHAeXchange in Florida. Your business can comply with the new regulations while continuing to provide quality care with no interruption to Medicaid reimbursements.  
"We have been using Rosemark since 2014. They have been a great partner to us. They have been with us all along the way, helping us navigate the integration with the state EVV aggregator HHAeXchange.

We were worried that we might need to give up Rosemark but luckily we can continue to use their reliable and flexible software. I highly recommend them for any Florida agency doing Medicaid services or private pay."

Charlotte Mikan, RN

CEO, CFO, Administrator and Owner

River City Home Health

Jacksonville, FL
Affordable EVV for Providers Large or Small, New or Established
Rosemark's EVV tools are priced to be competitive for home care providers of all types and sizes. Setup is easy and base monthly fees are minimal.
Still confused about EVV? To learn more about how our EVV options can work for your business and to make sure you're compliant with regulations in Florida, contact us to speak with a Rosemark team member.
Call 734-662-3537, email us at info@rosemarksystem.com, or fill out a short form to schedule a demo of our EVV options, including the Rosemark Caregiver Mobile app.
I you are a Florida home care provider in need of Electronic Visit Verification (EVV) tools?  Learn more about the Rosemark System and our EVV solutions. Fill out the form below to connect and let us help keep your business compliant with the new requirements.