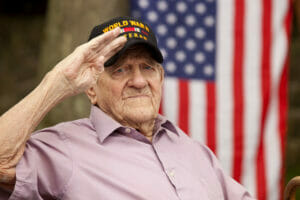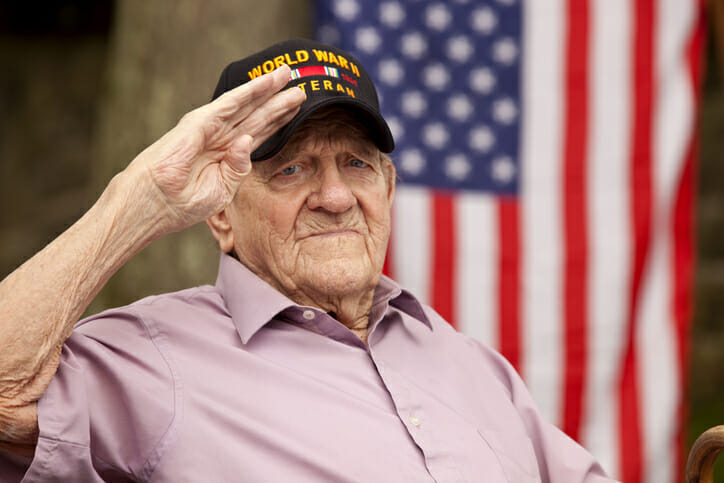 Veterans make enormous sacrifices for our country and its citizens. They give up time with family to keep us safe at home and abroad, and many face grave injury in the line of duty. Because of these significant sacrifices, most Americans agree that Veterans deserve the best care possible. However, many Veterans struggle to find the resources they need when they return home or later in life, particularly those who could benefit from care at home.
For home care agencies, this gap in care represents an opportunity to be a much-needed resource for Veterans. A significant percentage of US Veterans will need non-medical care assistance at some point in their lives. Your agency can be part of the solution in caring for those who have served our country, as well as developing a niche market in your area.
How Your Agency Can Help
Older Veterans may face a myriad of health challenges as they age, including mental health issues, PTSD, dementia, traumatic brain injury, and more. However, the needs of many Veterans are often similar to those of your current clients. Older or injured Veterans may need:
Assistance with bathing, dressing, using the bathroom, transferring, etc.
Meal preparation
Transportation to and from doctor's appointments
Housekeeping assistance
Medication reminders
Companionship
Alzheimer's and dementia care
And any other non-medical services your agency provides
Many Veterans may recognize the need for help. However, the systems in which they have to work to receive care are often complex and they may not know what services are available to them or where to turn to get help. Promoting your services to Veterans can be as simple as creating space on your website and within your other marketing materials to specifically address that your agency is available to assist Veterans, what assistance is available, and how you provide that assistance. But it is also essential that you learn the types of reimbursement options available and how your agency may be able to tap into these programs.
Working With the VA
The Department of Veterans Affairs (VA) offers a wide range of resources to help Veterans and their family members. Non-medical home care is one of the many services that Veterans are entitled to, yet many Veterans and/or family members of Veterans do not realize that they may be eligible for such care. Additionally, there are options through the VA that provide payment assistance for home care for Veterans and their spouses who meet certain criteria, in particular, VA Aid and Attendance benefits and Housebound allowance. According to the VA, these benefits "provide monthly payments added to the amount of a monthly VA pension for qualified Veterans and survivors."
Certain criteria must be met for Veterans and their surviving family members to receive these benefits. Navigating eligibility criteria can be an unneeded headache for families who are desperate to find help. Working closely with your local VA office and becoming well-versed in VA benefits can allow your agency to become a valuable resource to Veterans in your area.
How Rosemark Can Help With VA Billing
Is your agency already providing care for Veterans or planning to in the future? Our Rosemark System can help make the process of getting VA reimbursement for your agency streamlined and straightforward.
Schedule Care – Rosemark makes it easy to set up multiple types of VA care for a client, from Respite to RN. Once set up, shift information automatically flows through to billing with appropriate codes and units.
VA Billing Forms – Rosemark provides the 837p and 837i forms needed to submit billing information to the VA. Rosemark also automatically translates your caregivers' shift hours worked into the appropriate billing units your local VA requires. Rosemark handles rounding to the nearest unit or configurable for your requirements.
Streamlined Billing – Submit billing forms for multiple VA clients in a batch format for any time period based on your agency's billing schedule.
Following the simple VA billing process that Rosemark makes possible helps ensure that the information you submit is accurate and on-time, enabling your agency to receive reimbursement in a timely manner.
Interested in learning more about how Rosemark's home care management software system can assist you in providing services to our nation's Veterans? Contact us at 734-436-2631. We look forward to speaking with you!