Robin Tuck, our beloved Customer Care Manager, recently attended the National Association of Home Care and Hospice (NAHC) Expo in Seattle, WA. The conference was held at the Washington State Convention Center. There, Robin encountered three days of inspiring keynotes, educational sessions and a huge expo of vendors. I asked Robin if she felt that the conference would be valuable for our private duty customers to attend and were there a few pointers she could lay out for them. Here is what she had to say: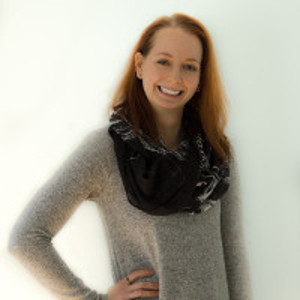 While the National Association of Home Care and Hospice Expo programming and vendors cater almost exclusively to home health agencies providing skilled care and hospice facilities, there are still a few very important reasons why private pay agencies might find the NAHC conference a valuable experience and may choose to participate.
3 Reasons to Consider Participating in the NAHC Expo Next Year
It will be extremely helpful to understand Home Health and Hospice businesses. The ecosystem of Home care is changing. It will affect you!
It is especially helpful to investigate home health and if you are looking for partnerships in that space. Home Health agencies will be looking for partners when Medicare Advantage becomes more of a thing. Medicare Advantage is going to look much more like private pay than Medicare Home Health Services. Medicare agencies are, in many cases, only set up to bill to the Federal Government with Oasis forms. Check out our Medicare Advantage blog for more comprehensive information.
The Expo is also a good opportunity to research the industry if you are looking to expand your own services into home health or hospice through private pay or Medicare. It might also confirm to you that you would not want to touch Medicare home health with a ten-foot pole.
PDGM (Patient-Driven-Groupings Model)
A significant portion of the sessions focused on PDGM (Patient-Driven-Groupings Model), regulations and compliance which are critically important and at times difficult to understand for those not already familiar. For those who may not know what PDGM is:

In a nutshell, November 2018, CMS finalized a new case-mix classification model, the Patient-Driven-Groupings Model (PDGM), effective beginning January 1, 2020. The PDGM relies more heavily on clinical characteristics and other patient information to place home health periods of care into meaningful payment categories and eliminates the use of therapy service thresholds. In conjunction with the implementation of the PDGM, there will be a change in the unit of home health payment from a 60-day episode to a 30-day period.
The National Association of Home Care and Hospice (NAHC) Conference Expo was a great place to research not only service vendors, like payroll or employee training, but new offerings of client support materials to help your customers through issues like the dying process and managing care for a loved one with Alzheimer's Disease. Robin Tuck