What can home care agencies expect in 2023?
2023 is already off to a great start for the home care industry, and we're excited about the opportunities our home care agency partners have for growth, innovation, and advocacy. Recently, Nicky Reynolds, Rosemark System's Marketing Communications Manager, had the privilege of speaking with Vicki Hoak, president of the Home Care Association of America (HCAOA) to discuss industry trends for the coming year.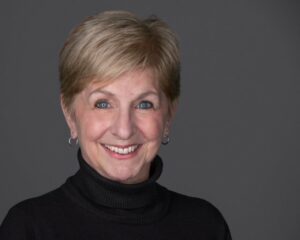 Nicky: Good morning, Vicki! Thanks for taking time to chat about the home care industry and what we have to look forward to this year. Let's start out with the question that's probably top of mind for most agencies these days. What 2023 home care trends stand out for you related to employment? 
Vicki: I would absolutely say workforce is the trend for 2023. The number one challenge we're facing in this industry is workforce shortage. HCAOA is focused on how we can address these shortages and ways we can mitigate the issue in the following ways.
First, we've partnered with the National Association of Home Care (NAHC) to form the Home Care Workforce Action Alliance. As you know, I've been in the home care industry for 20 years, and while this is not a new problem, it did reach a crisis level during the pandemic. NAHC asked if we could focus not only on direct care workers but also on home care nurses, which is another critical shortage in our industry. 
We created different work groups, and whether they're focused on nurses or direct care workers, each group focused on supply and demand, elevating the profession, looking at wages and benefits, and improving the overall perception of the direct care worker. 
We're at the final stages of this project and hope to release the report in the first quarter of this year. We will be providing actionable recommendations and each recommendation is followed by, "Here's what we need to do in order to accept that recommendation." We always talk about the possible solutions, and we can all agree that there are multiple solutions. 
For instance, you probably won't be surprised that immigration is one of the solutions to this problem. Today, 30% of the home care workforce is staffed by immigrants that are already here, and this is a real, valuable pathway. One of our action items is to introduce immigration reform. To achieve this, we've been working with Leading Age, as well as the American Health Care Association to draft legislative language that would establish a temporary visa for people coming into this country to work in the senior care arena, so it would be home care as well as assisted living, nursing homes, etc. Because we're just now entering the 118th Congress, we're hoping to find a sponsor for that legislation.
Nicky: Do you think things will be better for the home care workforce this year?
Vicki: I'm feeling more optimistic because as I speak with members across the country, I'm hearing many of them say they're doing better and getting more people to apply for positions. I'm not saying this is across the board, but even yesterday I was speaking with a provider in Oregon who said she's seeing more candidates come in and she's feeling the squeeze is getting less and less, which is always great to hear.
Nicky: What do you think is contributing to that?
Vicki: I think the reason, quite honestly, is wages – because that's really, really important. We did a survey with about 100 providers to see if wages have increased, and the results showed a 20% increase in home care wages from pre to post-pandemic. Is that enough? I think that depends on where you are in the country, but I think it demonstrates this industry understands it's got to do a better job when it comes to wages. 
Nicky: With more states transitioning their EVV requirements this year to meet 21st Century Cures Act mandates, do you see any new trends in the industry related to that or do you think it's mostly a case of agencies catching up to what they should already be doing?
Vicki: I'm a real advocate for data. HCAOA's whole focus is elevating home care. I believe that if we want to elevate and validate our value in the healthcare arena, we've got to have data. EVV makes us accountable, which I think is important. Of course, it's Medicaid, and I believe the government does have a responsibility when they pay the bills that they can substantiate that the services were actually delivered.
So EVV is a good thing; however, the states have implemented EVV in so many different ways, and there are still delays going on. I also think it's really important that this is a business decision and they should be open to the other EVV systems with an aggregator that can take all of the different software because we have to respect the business' decision to choose the one that best fits their needs. One EVV system might not work for some agencies, so we've been proponents of the open concept when it comes to that.
We want to do anything we can to encourage and make it easier for agencies to collect data and to help them understand what is an important data point. Is it making sure that when you take on a client that you know their hospitalization history so you can validate that you're providing services that reduce their hospital admissions and their visits to the ER? 
HCAOA also has a data and research committee that's looking at a data research project to find X number of participants who would collect the same data points. For example, it could be hospitalizations, falls, etc. then assessing 30 and 60 days out, so that the industry can show we have great data that proves 4 hours of personal care every other day or seven days a week reduces hospitalizations and that medication compliance is absolutely better than it was before home care came in. 
So, we have some avenues that look pretty promising right now because HCAOA wants to be seen as a partner in the healthcare continuum, even to home health agencies, we've got to be able to prove what we're delivering in people's homes – personal care – does indeed impact their well-being and reduces cost to Medicare. 
Nicky: And for agency owners themselves, that data is important because they have to be able to run reports and look at the hours for their caregivers and how they can assign those caregivers to the correct clients. There's so much data available in your software. Use your software so you can get that data, and get training on things you don't understand.
Vicki: Yes, how many times have you heard, "Oh, I didn't know that, and I just couldn't understand it, so I just did it the other way." But these agencies are investing so much in their systems, so use them. 
Nicky: So, do you see any other changes in technology affecting the home care industry this year? 
Vicki: Oh, yes, and just given our workforce shortage – and again, I try to stress that our consumers of home care – I go back to 20 years ago when health care consumerism started – I think health care consumerism is alive and well, even more so post-pandemic, and in order to continue to grow, we have got to use technology, and there are so many different forms.
So, let's take technology when it comes to improving the care we're offering. We know that many times, we're saying to families, "I'm sorry, I can give you four hours a day, but not five." Many of our agencies are using technology to supplement those hours they cannot have a human being at the home. There are some technologies available that use audio sound or sensors in the home, and the agencies can package that technology into their services to provide constant monitoring, even when there's not a caregiver on site.
The second one is how we communicate with our direct care workers. At the height of the pandemic, one of our associate members did a survey to find out about consumer satisfaction at that point as well as direct care workers' satisfaction. Do you know it's the highest it's ever been, even in the middle of a pandemic? Why is that? I know that HCAOA, as an association, we're constantly sending out updates on recent CDC on protection and preventing the spread of COVID. Here's what we're doing and here's info on PPE and what you need to have on, and all of those things. And we found that we were communicating more frequently and more effectively. And I don't ever want to lose that lesson.
We have a member now that's going to tablets for all their workers. I know that's an investment, but that direct care worker feels so linked that if anything would happen and they need a nurse on the phone, they immediately log in and the nurse calls them. I'm seeing it more, and it's in response to what our clients are expecting from us. 
You know, baby boomers are much different and they're coming of age, they're our core right now. That generation is much more tech-savvy and much more demanding than, for instance, what my mother was. She was with me for four years, and I was able to leave the house every day to go to work, and I would pass the caregiver as we swapped shifts. The caregiver had a big note for me every day saying what happened last night. I have a notebook for those four years, and I go back and read them all the time. Wouldn't it be nice if I had gotten a text or even a portal like a lot of our members are going to, to improve communication and satisfaction both for families and caregivers? 
How HCAOA is Advocating for Home Care Agencies
Nicky: We know that one of HCAOA's core missions is advocacy for the home care industry. Tell us what your priorities are for 2023 related to policy and legislation. 
Vicki: I've only been here three years, but I have 20 years at the state level. When you look at the research, you see people join associations because they don't have time to watch legislation and regulations.
Home health has Medicare rules and it's the same in Oregon as it is in Tennessee. Home care, on the other hand, has state rules, and it's different from state to state, and some states don't have regulations at all. Our association believes there should be standards of care and regulations, so that's part of why we invest in our state chapters. We invest quite a bit of funds to state lobbyists to help us because that's where our regulations are. 
But if I look at national priorities, they dovetail nicely with our states. This year, with the 118th Congress, we're really focusing on the Elizabeth Dole Act. Most of our members are doing veterans-funded home care. In fact, about ninety percent of our members do it. Veterans are entitled to receive home care, and the Veterans Administration has a list of providers that have been credentialed and approved to do those services in the home.
Right now, vets that are allowed to get home care paid for by the VA, the VA can only fund home care costs 65% of what it would cost to be in a nursing home. The Elizabeth Dole Act would change it and make it 100%. So, veterans can use 100% of the funding they've been approved for on home care if that's their preference. That bill is really important because it puts home care on the same level as nursing homes, but also because it gives veterans a choice. And I think veterans should get whatever they need because they've given us so much through their service.  
We almost had it last time, but the CBO (Congressional Budget Office) score was too high, so they are reworking it to help lower the score, and then I think we'll have it.
There's another piece of legislation that's important and fits under this umbrella. We have an estimated 26,000 home care agencies in this country. We represent about 4,500, and a bulk of our members are doing family-funded care. But we have a growing number doing Medicaid. These other bills have to do with supporting families who are paying for their care right now. Government always tells us we need to plan for our long-term care, 401ks, etc. 
The Credit for Caring Bill would give families who are paying for home care a tax credit. We have to continue to tell the story to the government that family caregivers are the backbone of this industry. If families say they can't do it anymore, mom goes into the nursing home and within two years spends down and she's on Medicaid. So, I believe the government should do everything it can to support family caregivers. We thought we had it last time. It was in the Build Back Better, got to a certain degree and it was taken out, and yet they left in the tax credit for people who bought electric trucks. That's an example of the work we have to do in order to tell our story better.
The other bill is called the Home Care For Seniors Act. This would allow people to use HSAs for home care. It would also allow people to use their HSA funds for their family member's home care services if they chose to. 
The Better Care, Better Jobs Act was recently introduced by Senator Casey. It would provide additional monies to increase Medicaid reimbursement for home care, which would be funneled to increase wages for direct care workers, always a good thing.
There is an old Medicaid rule – if I'm old and I have Medicaid, I can spend down and the Medicaid will kick in. If I'm at home, and there's an income limit, if it's $1 over, I'm ineligible for it. So, there are some fixes to modernize Medicaid. 
It's very important to have bi-partisan support for these bills. 
Nicky: How can agency owners and staff get involved to help HCAOA make more progress with these priorities? 
Vicki: Come to Washington on March 29 for our National Home Care Advocacy Day! We'll schedule meetings with your respective legislators. We'll train you. Register on the website. 

Nicky: What about on a state level?
Vicki: Get involved in your state chapters. HCAOA's state chapter meetings are all on our website, and they're scheduled for the whole year. Usually, there's one in-person meeting, but we have quarterly updates, so I encourage agencies to participate in that way.
Nicky: Do the state chapters have a day on the Hill as well?
Vicki: Yes, in fact, California, Washington, South Carolina, and Wisconsin are planning advocacy days.
Nicky: In addition to being an advocate for home care agencies when it comes to policy and legislation, what other benefits do you provide to HCAOA members and the home care industry as a whole?
Vicki: We have a series that just started on improving operations, and we're talking about HR, finances, and overcoming recruitment challenges. 
Attend our National Conference, which is in Chicago this year, with lots of different sessions on operations, education, recruitment, using data, and more. We also have great discounts on vendor services for training, education, credentialing, and many more services – and Dell computers. If you're getting a Dell computer, you'll get a significant discount through HCAOA. 
And check our website frequently, because we want you to know what's coming down the road, both at your state level and at a national level.
HCAOA strengthens our members with advocacy, education, practical resources, and more.
Nicky: Finally, what advice would you give to agency owners for 2023? 
Vicki: I would say at this time, pay attention to your retention efforts. You know, we always think about recruitment, but make sure you're paying just as much attention to retaining your workers. Make sure they're recognized and communicate more frequently with them. And family caregivers – they are your best marketing tool. Word of mouth is 92% effective when it comes to marketing. Engage them, make them part of the care plan, and communicate with them frequently. 
Questions about these 2023 home care trends might affect your agency? Reach out to your customer care team today to discuss strategies. Don't have a home care software partner? We'd love to speak with you! Just give us a call at 734.662.3537 or send us an email so we can get the conversation started.