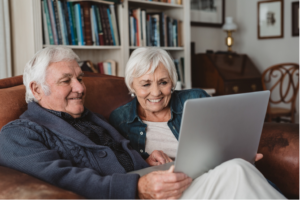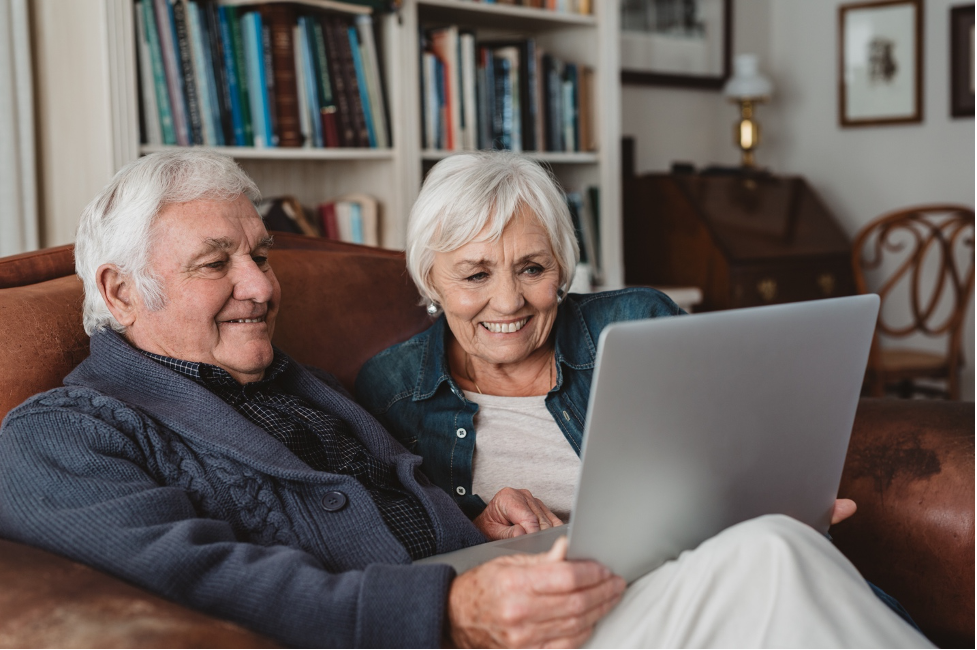 During the pandemic, home care agencies discovered firsthand how essential the role of technology is in providing care, connection, and convenience for seniors at home. As we experience the continued challenges and complexities COVID-19 has introduced, technology in-home care will remain a top priority.
To help your agency better serve the seniors in your care, we've compiled some of the top tech trends impacting the health and well-being of seniors below.
Video Conference Platforms
Remaining connected to family and friends while socially distanced has been vital for people of all ages throughout these challenging times, and the need is compounded for seniors. Video conferencing software such as Zoom, Skype, and Google Chat enable seniors to visit with their loved ones, participate in virtual groups, clubs, and classes, and help ease loneliness and isolation. Not only that, but telehealth has vastly increased in availability and popularity, often taking the place of in-person medical appointments for enhanced safety and convenience.
Alexa Care Hub
"Alexa, check on Mom!" The Alexa Care Hub has opened up new doors for families concerned about seniors who live alone. It enables family members to keep track of a senior's activities and immediately be able to contact a senior, with enhanced offerings over and above Alexa's typical voice assistance. At the present time, Amazon Echo devices are being utilized throughout a number of senior living communities and residential homes alike across the country, and it's expected that the demand will continue to spike. The Alexa Care Hub can also provide medication reminders, personalized alerts, and a number of other features that help older adults maintain freedom while offering reassurance to family members.
Mindfulness/Meditation Apps
Improving sleep and focus, mindfulness and meditation apps are great tools for seniors feeling stressed, anxious, or overwhelmed. Apps such as Calm, Headspace, and The Mindfulness App allow for the customization of programs that will best meet their needs, allowing seniors to develop their own personalized routines. Meditation is also connected with improvements to both short- and long-term memory and cognitive functioning while alleviating feelings of isolation.
Smart Home Tools
From medication management to enhanced home security, it seems there's a smart version of just about every household item now available, with more being developed and introduced each day, it seems. Smart devices, with voice- and motion-activated abilities, are ideal for promoting independence for seniors throughout daily activities.
At Rosemark, we've been providing the best home healthcare software solutions for the aging care industry since 2002. We can help ensure your agency is using technology to your advantage in the day-to-day management of caregiving staff, bringing increased efficiencies, better client care and easy caregiver scheduling.
Our home care software solutions are scalable and customizable, according to your particular needs now and in the future, and include:
Payor diversification
Data management
Marketing metrics
Client management
Caregiver hiring, communications, and EVV
Caregiver scheduling
Billing, payroll, reporting, and more
Contact us for a free demo to discover how to stay on the cutting edge of home care technology tools with the help of a hands-on partner who is with you every step of the way. Call us at (734) 662-3537 today!