Rosemark offers a number of features and tools to help your agency with caregiver management and scheduling. For everything from recruiting and hiring to communications and performance monitoring, our system has you covered.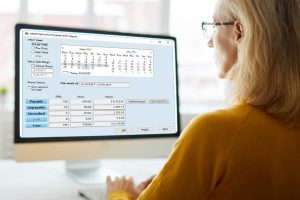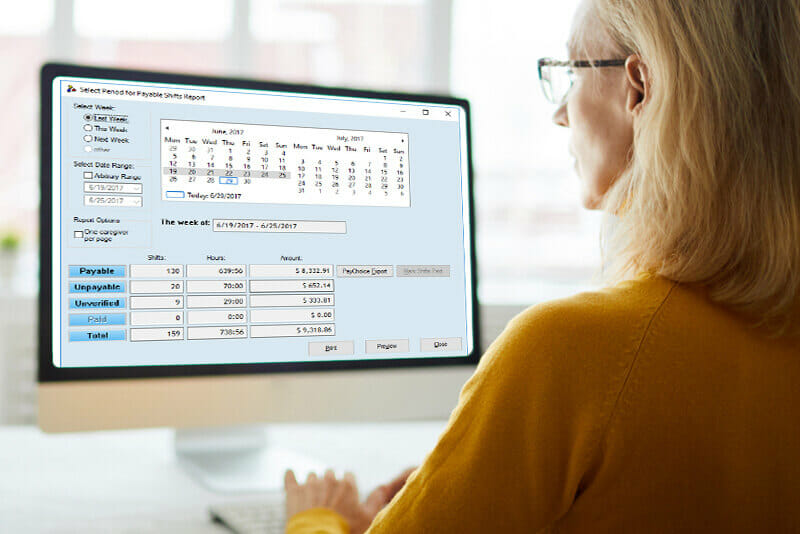 In this post, we'll take a closer look at three of these features designed to save you time and mistakes when scheduling caregiver shifts.
All of these features allow your office staff to access needed information at a glance without having to sift through paper notes or rely on their memories. Constant paper shuffling is inefficient and makes mistakes more likely. Not having a central place to house key information is problematic as well when office staff leave or change roles and important knowledge they had is lost.
Fortunately, when used correctly and in concert with each other, Rosemark's caregiver management and scheduling tools provide a powerful system to manage your day-to-day home care operations. They can also help to improve caregiver and client satisfaction as well as quality of care.
Availability & Status
One of the most important features Rosemark offers for caregiver management and scheduling is the Availability & Status feature. This feature allows your office staff to easily see which caregivers are available for a given shift and helps your team to avoid mistakes in scheduling.
The feature works by allowing staff to set up a recurring schedule for each caregiver that shows when they are and are not available to work.  For example, the feature can allow you to show that a specific caregiver only works on weekends.
You can also add key dates and times when you know a caregiver is going on vacation or may need time off for other reasons. You can add this information in Rosemark and it will prevent your staff from scheduling them during time periods.
This feature is critical for being efficient and accurate with your scheduling process and helps you to avoid uncovered shifts. It also helps you to avoid burdening caregivers with unnecessary communication regarding shift offers they're not available to work.
Skills Matching Tool
While it's called the Skills Matching tool, this Rosemark feature does much more. This tool is hugely helpful in ensuring that your staff is able to easily match caregivers and clients based on a variety of skills, qualifications, and characteristics each possess.
For example, if you're working with a client who has dementia and requires a caregiver with special qualifications, the Skills Matching tool can allow your schedulers to easily sort your pool of caregivers to identify only those caregivers who are qualified to provide this type of care.
Or maybe you have a client who requires meal preparation during caregiver shifts. You can utilize Rosemark to include "meal prep" in their list of qualifications and then sort your caregiver list to view only caregivers willing and able to handle this task.
You can also specify and sort for personal characteristics like whether or not a caregiver or client is non-smoking or has pet allergies. Driving can also be a key characteristic to pay attention to so the Skills Matching tool can be set up to specify if a client will require rides to and from appointments and errands and if a caregiver is a licensed driver with a car that can be utilized for these trips.
While setting up complete and accurate profiles for your caregivers and clients takes a little time upfront, this tool will pay big dividends in helping to make a suitable and pleasant match for both parties involved.
Exclusions Feature
The Exclusions feature is another very important tool to have in your toolbox that greatly helps to manage caregiver and client satisfaction. It's a simple feature but one that can easily save you from causing a scheduling mishap.
This feature works by allowing your staff to set up your client and caregiver profiles to exclude specific client-caregiver matches. For example, perhaps a caregiver and client did not get along during their first shift together. The client has requested that this caregiver not be assigned to their shifts in the future. While unfortunate, it does happen. You can create a simple checkbox in Rosemark to prevent that caregiver from showing up in the search for potential caregivers for that client. The feature also prevents accidental overrides of the exclusion that help to eliminate situations where a staff member may inadvertently assign the caregiver anyway.
The situation goes both ways as well. You may find that a caregiver is not at all comfortable with a particular client. It could be the client's geographic location or it could be that the client is not respectful of the caregiver. Regardless of the reason, this feature provides a simple tool to make sure that this caregiver and client are not paired together again.
Learn More About Rosemark and Caregiver Management
Want to learn more about how the Rosemark System can help you effectively manage your caregiving staff? Contact us today at 734-662-3537 or fill out this form for an educational demo of our system. We look forward to talking with you!