Use the Mapping Tools to improve home care operations: marketing, caregiver recruiting, client/caregiver matching, travel time, and much more!
As a longstanding software provider to the home care industry, we know home care providers are always looking for ways to streamline operations and be more effective and efficient. Our Rosemark Mapping tool is just one example of how we can help you optimize a variety of your business efforts. Let's take a look.
Rosemark Mapping: How it Works
Working with Rosemark Mapping allows you to see a map view of the geographical location of the contacts in any of your contact lists – including lists you've created for clients, caregivers, caregiver applicants, referrers, and medical providers.
It's easy to use just by clicking the "Map" button at the top of your desired contact list. 

The resulting map will display exactly where your contacts are located throughout the region you service. Pink pins designate locations for just a single contact, and green dots show areas where a higher concentration of contacts are located.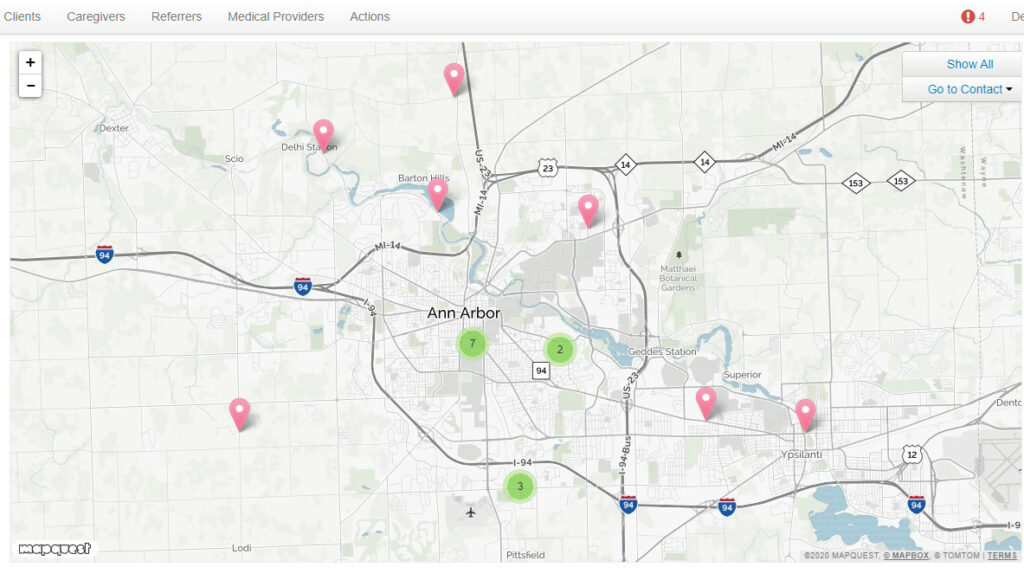 Click on any map marker to drill down and get more information. For example, when accessing a map view of caregiver locations, There you can go directly to the Calendar/Scheduling Planner for a specific caregiver to view and update a schedule. There you can send shift reminders, communicate with the caregiver, and much more with our private duty home care software.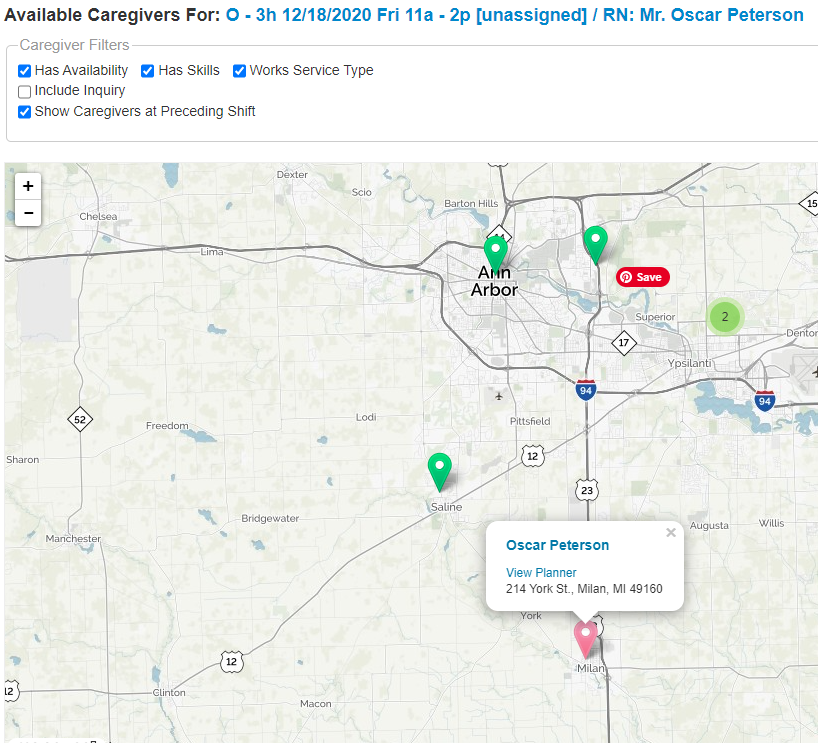 From any given shift in the Calendar/Scheduling Planner, you can get a map of available caregivers or a map from the caregiver to a particular client.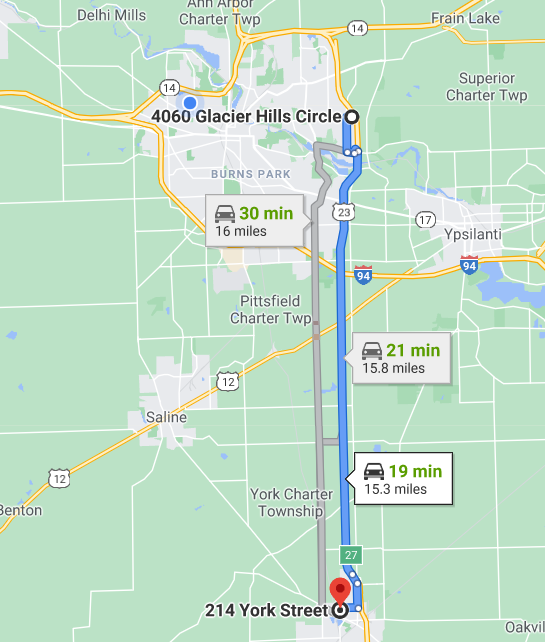 Rosemark Mapping: Optimize Business Efforts
Now let's take a look at some ways you can put this feature to work for your business.
Target Your Marketing and Recruiting Efforts by Geographic Area – Want to better focus your marketing efforts to areas where you don't currently have many clients and where private home care agencies could potentially find new clients? Use Rosemark Mapping to pinpoint these areas. Develop a marketing plan focused specifically on the potential clients living here. Use the Mapping tool to do the same with recruiting caregivers in underrepresented areas. 
Save on Travel Costs – Finding that you're paying a lot for caregiver travel? Use Rosemark Mapping to see where you might be able to better match up caregivers to clients.  It will show better geographical fit which could lower operating costs. 
Match Clients with Caregivers Nearby – Have a new client in a particular area and want to see if any of your caregivers live nearby? Utilize Rosemark Mapping to show current caregiver locations and make a match. 
Rosemark Mapping: Real-Life Examples
How does Rosemark Mapping work for your real-life business? Here are a couple of more examples from our current customers and how they utilize the feature.
Collect Paperwork Using an Efficient Travel Route – One of our customer agencies in Louisiana wanted to collect updated compliance paperwork from their caregivers throughout their service area. Rosemark Mapping allowed them to see all of their active caregivers on a map. This helped them to plan out a sensible driving route. 
New Client, New Caregiver – In South Carolina, one of our customers wanted to match a new client with a new caregiver applicant. They used the Mapping tool to show a map of their caregiver applicants that lived in or close to the area where the new client lived. 
Rosemark Mapping: Check it Out
Watch your Staffing Coordinator jump for joy! See more of Rosemark Mapping and private duty home care software, and how it can help you tackle some of your business challenges. Or learn more about the rest of our Rosemark System and the other features we offer. Want a demonstration? 
Call 734-662-3537, we'd love to hear from you!