What's Happening with Ohio EVV and Medicaid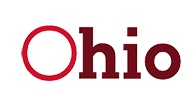 Ohio Department of Medicaid has adopted an "Open Vendor" model for Electronic Visit Verification. Ohio already requires EVV for its fee-for-service Medicaid program, including both PCS and HHCS. It is currently onboarding other affected programs. Agencies and MCOs may use the state vendor, Sandata, or an alternative vendor that integrates with the state system. Ohio encourages providers to use mobile EVV apps but will permit IVR (interactive voice response – telephony) when there's not a mobile option.
Ohio Medicaid EVV Partnerships
As with many states who have adopted the "Open Vendor" model, the Ohio Department of Medicaid and Sandata require that each of its individual home care or home health care provider agencies be directly involved in the integration process with Alternate EVV vendors. This is where we come in.
Shoshana Technologies (makers of Rosemark Home Care Management System) understands how to navigate this process. We walk each home care or home health care Provider Agency through it, taking away much of the confusion and fear.  With compliance in mind we, the Rosemark staff, will help you understand each step of the process and each communication that comes in from the Ohio Department of Medicaid and Sandata.
Rosemark integrates scheduling, billing, and payroll with a mobile Ohio EVV system and IVR (telephony) when the mobile option is not available. Visit the Ohio Department of Medicaid Website for more in-depth information about the Ohio Department of Medicaid Electronic Visit Verification (EVV).
Real Customer Testimonial on Ohio EVV Integration
"You guys have awesome support and were with me every step of the way during the set up with Ohio EVV and Sandata. You were right on top of things and explained everything that was needed from me. It is very pleasant to work with your team. I don't have anything bad to say about Rosemark. There are always cool changes, new features and I have been using you since 2007. I don't know what I would do without Rosemark. As an administrator and scheduler, you guys have worked out the kinks that come with your experience in this industry.
It has seriously been an awesome transition to the required Ohio EVV because I already used the Rosemark App and telephony. It has been seamless for my caregivers. They get the signature or voice recording into the app or by using telephony and we are all set for compliance. The app is fun for my caregivers I appreciate that too. I'm happy with everything and love the Rosemark program. I have a friend using the system too.

The planner is a great tool that is simple and functional and does what I need it to do. I don't need it to be aesthetically bubbly. I love the way that the scheduling planner functions, I don't know what I would want it to do differently."

Wendy Maust – Owner/Administrator  Sunshine Home Care of Ashland, OH
Wendy is a very mobile owner and appreciates being able to work from anywhere because of Rosemark. She and her small office staff have an awesome "word-of-mouth reputation" for taking great care of over 80 clients with over 40 caregivers. You go, Wendy!
Call us for information about our Ohio EVV system at 734-649-6360 or contact us for a demo!