evVolution 2019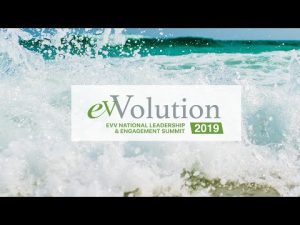 I recently had the opportunity to attend evVolution 2019 (aka The Second Annual National Conversation on Electronic Visit Verification) in Fort Lauderdale, Florida. This conference was hosted and run by Tellus, one of a number of EVV vendors/aggregators that are vying to be the chosen provider for State Medicaid EVV as mandated by the 21st Century Cures Act.
Most of the presenters and panels focused on complying with the mandate. In fact, many people are very focused on responding to the 21st Century Cures Act mandate and avoiding the penalties (which can be quite expensive).
Another interesting (and, ultimately, much more important) component of the overall conversation is looking beyond the mandate at what benefits EVV actually can offer. This is sometimes referred to as "EVV 2.0". Once the mandate is behind us, greater attention can be given to tapping into some of the other potentials that mobile technology has to offer.
Too often, preventing Fraud, Waste and Abuse is presented as THE reason for the mandate and the use of EVV in general. EVV is not a panacea for eliminating Fraud, Waste, and Abuse in home-based care: it is simply a tool (or set of tools) that can be used as part of an overall strategy of care management.
This is why many agencies implemented some form of EVV well before there was ever a mandate, including many non-Medicaid agencies who are even now not directly affected by the mandate.
Here are some of the big positive points around the use of EVV:
Data
EVV gives a way of quantifying the work that is being done, without the holes and delays that paper timesheets bring.
Better Care
A faster turnaround of information can bring better quality of care. If caregivers are reporting on changes of condition from the field, other members of the care team can be mobilized much more rapidly than they would when notes in a timesheet or paper care log are the only stream of communication.
Easier Reporting
When caregivers and nurses don't have to fill out paperwork because they have recorded care through an easy-to-use mobile application, they have more time for caring for clients (and themselves).
Whether the drama of the mandate is a concern of yours or not, it is worth continuing to stay aware of the ways that technology is changing the face of Home Care. For us here at Shoshana Technologies, this technology journey is very exciting and inspiring for its potential to improve care and the lives of those affected. If you need a home care software provider skilled in Ohio Medicaid EVV or EVV in whatever state your agency does business in, the Rosemark software system can help. Contact us today to learn more.