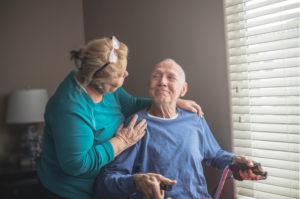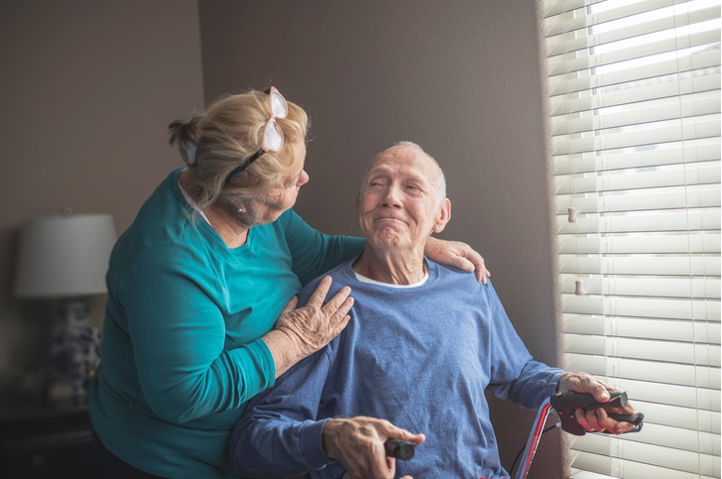 As health care at home continues to evolve, it's important for home care agencies to assess opportunities for growth and increased revenue. One such niche is offering in-home palliative care services. Home-based palliative care services aim to provide relief from the symptoms of a serious illness, while reducing stress and helping individuals achieve an optimal quality of life in the comfort and familiarity of home.
Often thought of as the same as hospice care by consumers, palliative and hospice care do share similar objectives, but they also have key differences. Hospice is comfort care without curative intent and usually recommended when an individual has six months or less to live. Palliative care is comfort care with or without curative intent and can be recommended at any time. Another important distinction is that hospice is typically paid for by Medicare, Medicaid, or insurance, while palliative care is only covered by insurance or through private pay.
How Does Palliative Care Benefit Clients?
Palliative care is designed to improve the quality of life for people with chronic health conditions and illnesses such as COPD, congestive heart failure, kidney disease, Alzheimer's, cancer, Parkinson's, ALS and many more. A palliative care team works with the client to determine his or her healthcare goals and then develops a plan to help achieve those goals. The team also ensures that a client's goals are communicated to each member of the client's healthcare team. In-home palliative care helps with symptom management such as:
Pain
Depression
Shortness of breath
Constipation
Nausea
Fatigue
Loss of appetite
Anxiety
Sleep issues
And more
Similar to hospice, palliative care can provide benefits not just for the individual client, but for his or her family by helping to manage long-term health issues and navigate the sometimes-complex healthcare system.
Palliative Care Reduces Healthcare Costs
Because palliative care helps to reduce readmissions and hospitalizations, the availability of the service continues to grow. This, coupled with an expanding aging population that is frequently living with and managing multiple long-term health issues means that the demand for in-home palliative care will remain high.
In fact, according to a recent report, in-home palliative care can reduce healthcare costs by up to 36% and reduce hospital admissions by 48%, resulting in a 28% cost savings per patient day. This translates into a potential reduction of $103 billion in healthcare costs over the next 20 years.
With a continuing push to reduce hospitalizations and healthcare costs, agencies that offer in-home palliative services are on the leading edge of care, bringing much-needed services to a growing aging population and in turn, helping to bring down the rising costs of healthcare. The key for home care agencies that offer palliative care is to help educate consumers and referral partners about palliative care services, underscoring the many benefits for both clients and their families.
Rosemark Helps Position Home Care Agencies for Growth
Having an advocate who can help your agency navigate growth in an ever-changing industry is one of the keys to success. Rosemark is proud to partner with home care agencies of all sizes – from startups to established providers — by offering a powerful, cost-effective and reliable home care software system. Designed to help agency owners scale their business while continuing to offer exceptional care and improved client outcomes, the Rosemark system consistently sets the standard for excellence in the industry.
Backed by tech pioneers with more than 30 years in the home care industry, the Rosemark system helps home care agencies achieve the highest levels of profitability, productivity and efficiency. Additionally, the Rosemark team works tirelessly to provide a customer experience that is second to none. Each Rosemark client is paired with an experienced member of our team who offers customized support, training and strategy to help home care companies exceed their goals.
To learn more about how the Rosemark home care software system helps agencies manage their most critical resources: people, payors, outcomes, and data, and to set up a complimentary demo, reach out to us at (734) 436-2631.