With Memorial Day coming up next week, many home care agencies may be thinking about how to account for holiday overtime pay as part of their billing and payroll activities. Fortunately for our Rosemark System users, our software provides a simple but effective way to handle this when holidays arrive throughout the year.
Rather than manually adjusting the pay rates for individual shifts, the Rosemark System allows you to set certain parameters and the rates will then be automatically changed within the system, saving you a great deal of time and potential headaches.
For Rosemark System users or those who are interested in learning more about our software system, read on for a brief tutorial.
Scheduling Holiday Pay in the Rosemark System
From the main Rosemark System window, select File-Configuration-Pay/Bill Rules.
Click the

Add Rule

button and then enter a name for the holiday as well as an effective date.

In the

Type

box, select

day of week

.

Click the

OK

button.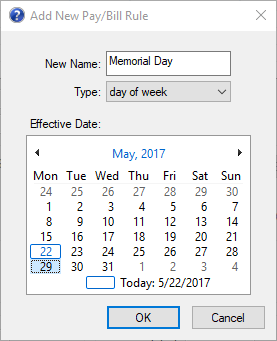 Select Override under the Pay and/or Bill sections, depending on which rate you want to adjust.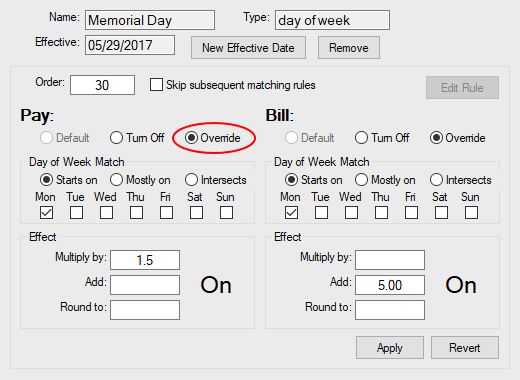 Then check off the day or days this holiday period will occur on.

For example, for Memorial Day  select  just the Monday box.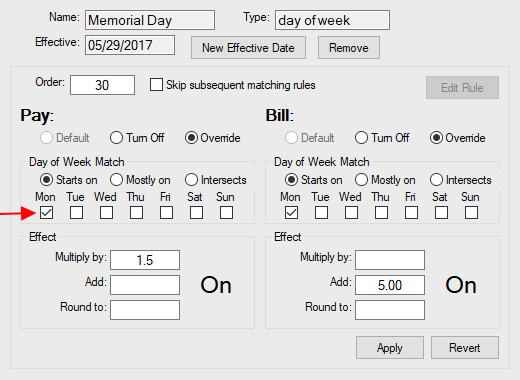 You can then choose one of the following options, or a combination of all three, under the Effect section:

Multiply by (For overtime holiday pay you would multiply by 1.5 for time and a half)

Add (To add an exact dollar amount to a normal rate)

Round

To

(a specific rate)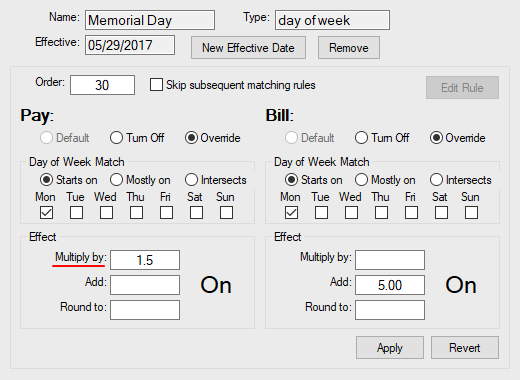 After you've selected from these options, click the Apply button.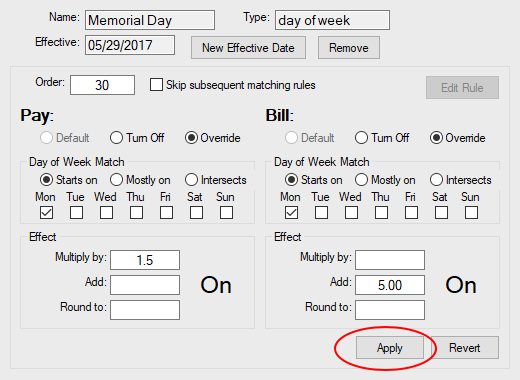 To make sure this rule applies only to the upcoming Memorial Day holiday, you would take the steps below:
Click the New Effective Date button directly in the middle of the window.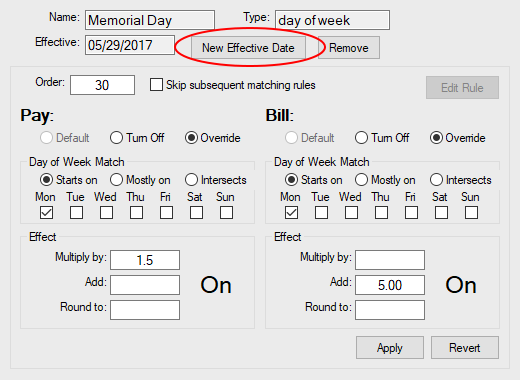 Select the date directly following the holiday you are adjusting the pay rate for.

In this example, you would select the Tuesday box.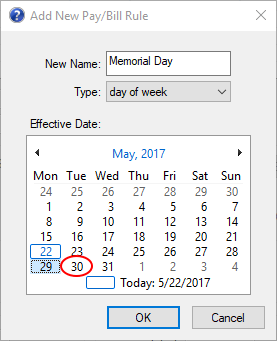 Then, select Turn Off for both the Pay and Bill sections and click the  Apply button.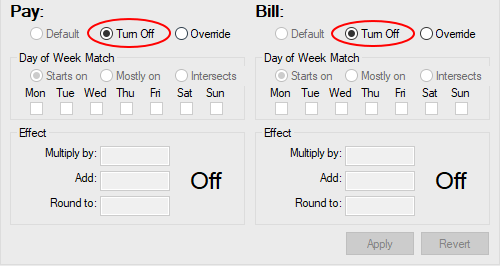 We hope this tutorial has been helpful. For more information about this specific home care billing feature or other questions about the Rosemark System, contact us at 734-662-3537 or info@shoshana.com.
Happy Memorial Day!