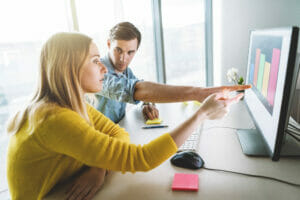 The ability to grow your home care agency is always exciting. Opening a new location and being able to extend service to more clients is a sign of success that many independent agency owners dream of. Similarly, being able to extend senior care services to multiple care facilities, such as adult day centers or assisted living facilities in your area, is a great achievement. While these accomplishments are cause for celebration, they should also be a time of strategy. Managing multiple senior care agencies or care services across multiple facilities requires exceptional organization in order to overcome some unique hurdles, and having the right tools, including the right home care software, can harness the large volume and help achieve momentous growth.
What Are Some Challenges of Running Multiple Home Care Locations?
Reaching as many clients as possible is a main goal for many home care providers. In order to do that, opening a second location may be the ideal solution. However, managing a large area can be cumbersome, and agency operators should be aware of the challenges that can hinder further growth, including:
Organization: For any successful business, organization is key. Agencies that grow and need to set up satellite locations in order to accommodate that growth deal with a variety of unique organizational circumstances that can add challenges. When managing a large area across multiple locations, you're dealing with multiple administrative teams, multiple caregivers, and multiple clients. This can make it easy to lose track of what to focus on and how to stay organized to turn this multi-faceted model into a strength.
Who is responsible for what: Another issue that agencies with multiple locations struggle with is understanding and keeping track of who is responsible for what. In other words, who needs to be prioritized when bringing on a new client, which location will manage certain clients, mapping caregivers, scheduling, etc.
Sending the right caregiver: Pairing the right caregiver with the right client is paramount. A caregiver not only needs to be close in proximity to the client, but also needs to have the skills and training necessary to meet that client's unique needs. This can be challenging to manage with multiple locations as you may have a caregiver from one location who is five minutes from a client, but who has not been trained on a Hoyer lift or other device that the client uses, while a caregiver thirty minutes away in the other location's district has all the skills needed to assist the client. Finding the best fit is an art form and can be skillfully and strategically done when using the right technical tools.
What Are the Challenges of Offering Home Care Services to Multiple Facilities?
Agencies who manage or provide services to adult day homes or assisted living facilities also deal with unique challenges, including scheduling, staffing, and meeting the requirements of each community partner. These agencies are also managing a handful of caregivers who are seeing multiple clients in one day. In these cases, a caregiver may provide service to two or more care recipients in a given shift. Keeping track of which caregivers are onsite and who they are seeing is crucial. Additionally, many agencies struggle to ensure that they have enough caregivers to staff client needs, so making sure you have enough caregivers to staff the facilities is yet another hurdle.
How Can Home Care Software Help?
Whether your agency manages multiple locations or caregiver staffing at multiple facilities, keeping track of all the moving parts is a huge undertaking. It becomes easy to miss things. Record keeping is important. An efficient home care management system can be the answer. Even one element not being done efficiently can have far-reaching implications.
That is where the Rosemark System can help. Our home care software system gives agencies the tools they need to succeed at all levels of growth. We offer a robust data management system that allows agencies to monitor daily office activities including real-time scheduling edits, trainings, interviews and personnel matters, record and organize call activity by client, caregiver, office staff, maximize operational efficiencies, and more to ensure that you stay organized across all agencies or facilities.
For agencies operating multiple locations, we make scheduling easier so that you can get caregivers to clients faster and more efficiently and your office staff can focus on other things. Our caregiver mapping feature lets you see who is available and map who is closest to the client, helping you determine which caregivers to send.
Dovetailing with our mapping system is our skill matching feature. Skill matching allows agencies to set up skills that each client needs, such as operating a Hoyer lift, Alzheimer's care, etc., and match those needs to the caregivers who have those skills. Agencies with multiple locations can also use the skill matching system to break up a region into sectors. For instance, if you have a client who lives in a certain zip code, you can assign corresponding skills to them so the system will only show caregivers in that sector who have the skills that client needs.
For those managing multiple facilities, in addition to our other management features, the Rosemark System has a dedicated facilities feature that allows you to set up facilities or sub-facilities, such as an adult day center with different floors that handle different types of care. The different floors can be set up as sub-facilities and contain lists of tasks that each client on that floor might need.
The best part of using our home care management system to help run and organize your growing home care business is that our team of experts is with you every step of the way. We know that powerful tools require planning and preparation to make sure they are executed properly. Our team has the expertise and experience to help guide you to the right solutions for your business. If you are managing multiple senior care agencies and would like to schedule a free demo of the Rosemark System, contact our team today at (734) 336-2967.