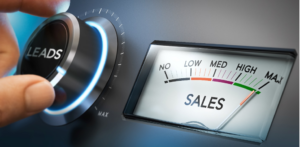 Home care is personal. It isn't something you can sell by using quirky, hyper-persuasive ads. In fact, in many cases, home care is something consumers seek in the midst of a crisis. And when you're in crisis mode, you need someone who can feel your pain – and someone you can trust to alleviate it.
This is why a consultative approach to sales is an effective means to growing a home care business. It involves letting your target audience know that you understand the problem they're facing, and providing reassurance that you have a solution. It requires gaining and building trust by establishing and nurturing relationships – both with potential clients and referral sources.
The process begins with learning the needs of those your business serves, and then showing how you can meet them. When handled correctly, this approach will lead to increased revenue, a higher conversion rate, lower customer attrition, and an increase in qualified leads for your company.
Building a Consultative Home Care Sales Process
The consultative sales process shifts the focus from selling a service to solving a problem. Though it may seem intuitive, it takes more than simply providing a broad solution (home care services). The reality is, "home care" can be a confusing concept to the general public, who may think it involves skilled medical care, or even lawn care, or home maintenance. It can be helpful to take a step back and review your offerings from the perspective of someone unfamiliar with them. Following these steps can help.
Research. Learning about your customers' needs before introducing your product/service is the key first step to the consultative sales approach. And there is no one who knows their needs and issues better than the customers themselves. For home care agencies, this process might look like a survey sent to current clients, noticing which of your blog or social media posts gets the most attention, or actively seeking out caregiver support groups and listening to members' concerns and problems. This research reveals the problems for which your services can provide solutions, and gives you a basis for better relating to new inquiries.
Ask. The stereotypical salesperson is the one who, once their foot is in the door, talks non-stop about who they are, how their products can change your life, why you NEED their services, etc. In consultative sales, asking is far more important than telling. Asking potential clients open-ended questions can help you see customer struggles from their perspective.

What is your biggest care concern with your mother?
Who do you turn to when you need help?
How did you hear about our services?
What is the care recipient's day-to-day routine?

Listen. Active listening, the whole point of asking those open-ended questions, allows you to hear and internalize the clients' needs and concerns in order to better offer them meaningful solutions.
Qualify. Before going any further, you need to assess at this point whether your services are appropriate for the inquirer, or if a different resource is needed. If the person requires skilled nursing care and that isn't something you offer, you can still provide a solution by providing contact information for several local sources in your area.
Customize. Once you know the pain points of your clients and that you can provide the help they need, you can customize your sales approach to offer solutions. If a pain point is that the senior loved one will never agree to care, your solution might be a one-week trial period or promoting the fact that clients are not contractually obligated and services can be stopped at any time. Find the solutions within your services that speak directly to the client's needs and design your pitch around them.
Close. The win-win aspect of consultative sales makes closing all the more satisfying for everyone involved. Obviously, the win for your company is that you sign a new client. The win for your client is a service that will provide them with a solution to an ongoing problem they've been having. When it comes to the initial inquiry call, aim to schedule a face-to-face consultation because, when done properly, you can expect a high conversion rate from that point.
Follow up. Check back with your new clients shortly after services begin to ensure you're meeting (and hopefully exceeding) their expectations. It's also important to follow back up with any inquirers who did not engage services with you. It may be that they've chosen a cheaper option that they're unhappy with, and you may have another opportunity to earn their trust and business.
From the researching step to closing a new client, the consultative home care sales approach takes effort, but the payoffs can be significant. Partnering with a sales and marketing agency with specific expertise in home care can help reduce the effort on your team while still providing the information needed to develop a long-running and effective consultative sales process.