If you work in the home care industry, then you know that finding great caregivers to work for your agency and then retaining that talent is one of the industry's toughest challenges right now and will continue to be for the foreseeable future. That's why Linda Teaman, CEO of Shoshana Technologies, wanted to give our customers real, tangible advice to counteract this industry-wide problem with tips on caregiver recruitment and retention.
The very first thing she thought of was to invite Stephen Tweed, CEO of Leading Home Care and a well-known healthcare and business strategist, to join her on a webinar to discuss this topic. She knew his expertise had already been proven with his recently published book, "Conquering the Crisis", which details both the causes of and tested solutions to this ongoing issue.
During the course of the discussion, Tweed spoke with Linda about the importance of selecting the right caregiver candidates from the start and shared the results of a study he conducted to help identify the key characteristics that top-performing caregivers tend to have.  He also walked participants through a seven-step process he created called, "The Caregiver Quality Solution System," to help provide agencies with a roadmap to follow to help improve the results of their recruitment and retention efforts. And he talked about the key things that may move a caregiver to want to leave your agency and what makes them want to stay.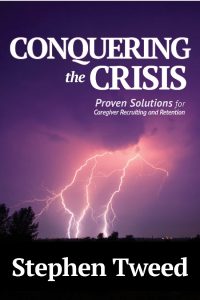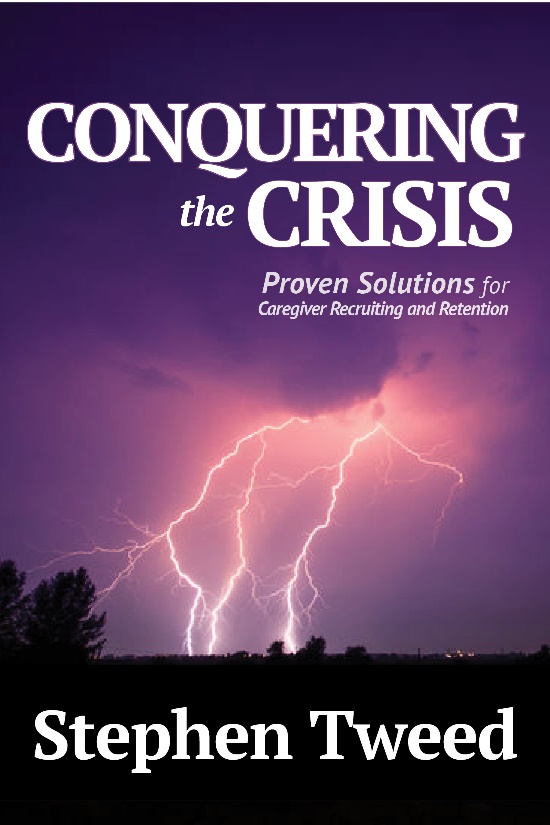 In addition to caregiver issues, the webinar also included discussion around overall home care agency health, how to expand beyond the typical "growth ceiling" that many agencies may experience, and the importance for leadership to take time to work "on" their businesses in terms of strategic planning and direction, not just "in" their businesses managing day-to-day operations.
We found this webinar to be full of extremely valuable insight and information on a topic that many in the industry are concerned with.