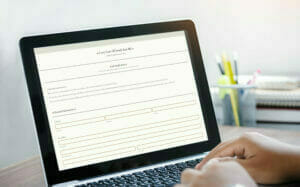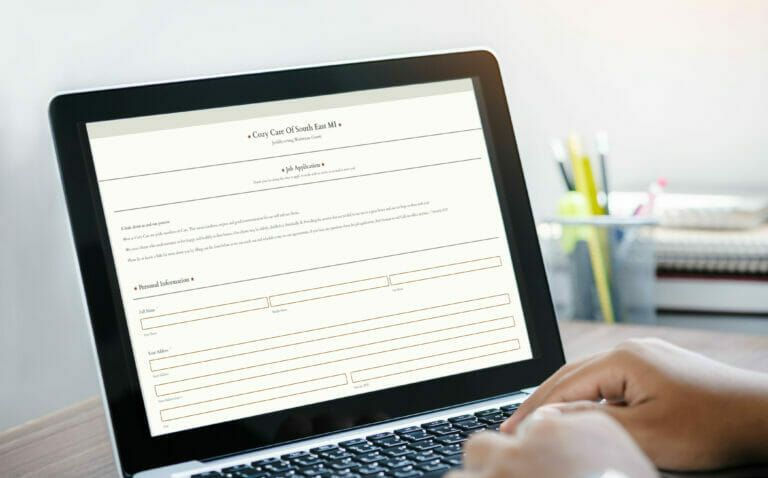 With home care agencies facing unprecedented staffing shortages and intense competition for qualified workers, recruiting quality caregivers who are going to stick around is crucial for the growth and success of your agency. So where do home care agencies find the best candidates? And once found, how do agencies get those desirable job seekers to select them as their employer of choice? The answer starts with:
knowing what your agency's most effective caregiver recruitment sources are, and
getting job seekers from those sources to notice your agency's job listings,
making it easy for qualified job seekers to apply with simple caregiver management tools.
#1: Determine Your Most Effective Caregiver Recruitment Sources
There are a plethora of ways to find new applicants for your open caregiver positions. But all recruitment sources are not equal. According to the 2022 Home Care Pulse Benchmark Report, leading home care agencies consistently rank their top source for caregiver recruitment as Indeed.com, followed by employee referrals, with other sources such as the agency's website, social media, and other websites ranking further down the list. These sources may be your agency's best sources as well, but are you sure?
With so many possible recruitment sources, it is wise to dig into the data to determine exactly which source is delivering for your agency; in terms of how many applicants you receive from each source, as well as if those applicants result in quality hires that improve your caregiver retention statistics.
Rosemark's care management software can be customized to capture the exact information that you want to track and evaluate, including how applicants heard about your agency. You can use the data you collect from online applications and employment records to determine which caregiver recruitment sources were the most effective and led to high-quality applicants who are committed to staying with your agency. Then, focus your time and resources on the most effective sources, instead of wasting time on sources that just don't deliver quality caregivers for your team.
#2: Get Noticed by Quality Job Seekers
In today's competitive job market, there is no shortage of caregiver job postings. Millions of jobs are posted on online job sites like Indeed, so how will your agency's application get noticed by potential employees? How do you stand out from both your competitors and other industries that are also competing for the same job seekers?
To reach your ideal candidates, your application needs to stand out and not look and feel like the standard application that job seekers are weary of completing.
Rosemark's customizable job application can help you stand out in a very crowded field by:
Providing a branded experience. Agencies that utilize a branded application instead of a dry, standard employment application can get job seekers to look up from the mundane and get excited about working for you. With the Rosemark System, we can help you to customize your online job application with your brand's colors, fonts, and logo.
Showing your agency's personality. Let's face it, most job applications are a chore to complete and don't tell the job seeker much of anything about the company or its culture. But in today's market, it's the companies that have a clear culture and mission that people want to work for. Get creative with what you ask job seekers to share about themselves to make people feel valued right from the start. Share your agency's core values, describe your ideal clients, and show your team's passion for caregiving to motivate people to apply.
Creating next-step messaging. After a job seeker submits an application, our system allows the user to receive an automated thank you message that is fully customizable. Agencies can add a personalized thank you, additional instructions, such as your follow-up timeline, or a link to complete a survey. This is one more opportunity to share both your agency's personality and your commitment to making the process easy and enjoyable for job seekers.
#3: Make the Application Process Easy
If your application is too long, cumbersome or complicated, job seekers won't complete the process. Typically, applicants are filling out many applications, and it is a time-intensive task. Job seekers appreciate an efficient application that respects their time. To help make your application easier to complete, Rosemark's caregiver management software allows applicants to:
Access the application link directly from any recruitment site.
Quickly upload important credential files, such as resumes, CNA licenses, immunization records, and recommendation letters.
Add digital signatures authorizing releases for background checks.
Rosemark Makes Caregiver Management Easier for Agencies Too
When an application is submitted, Rosemark's caregiver management software automatically creates an applicant file, complete with original application, profile, documents, signatures, and any other pertinent information for screening candidates. Your agency's hiring team can effortlessly access this file from a computer or by phone, saving precious time and making it easier to follow up with promising caregiver candidates quickly.
As a Rosemark customer, you have the opportunity to develop a relationship with your customer service representative who is available to help you customize your profile to meet your agency's unique needs. Unlike many other home care software solutions, we strive to personalize all of our solutions to ensure that they deliver to your exact needs. We reject the all-too-common cookie-cutter approach that many large software solutions deliver.
Contact Rosemark today at 734-436-2631 for a free demonstration to see how our application and software suite can help your agency effectively attract quality job seekers and increase your caregiver retention rate.