Special thanks to Home Care Pulse for contributing this informative guest blog about the HCP Benchmarking Study and the future of home care.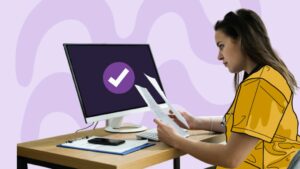 As the post-acute care industry stands at a critical juncture, providers across North America are questioning where their home care agency will stand in the future of the care continuum. Strategize your next move and bust three common myths with these data-driven strategies. 
In the United States of America, 10,000 adults turn 65 each day, causing a surging demand for post-acute care services. At the same time, post-acute care ranks among the top five industries with the highest workforce shortages. According to the 2023 HCP Benchmarking Report (BMR) for Home Care, Home Health, & Hospice, 75% of providers rank staff shortages as their number one threat this year. 
Home Care Pulse surveyed over 855 providers representing more than 2,451 locations to bring you a depth and breadth of industry data you can't find anywhere else. We're using that data to dispel three myths about the future of home care and provide you with three strategies to not only overcome the dramatic supply and demand issue but to help you stake your claim for success in the future of the care continuum. 
Myth #1: Recruitment is an ever-revolving door in home care, which is why you want to choose sources with the lowest acquisition cost.
Fact Check:

Although they may initially result in higher acquisition costs, using recruitment sources with the lowest turnover rates will produce the highest ROI in the long run.

 
Are you using Indeed and other online resources to recruit your care staff? If so, you aren't alone. Indeed continues to be the most popular recruitment source used by post-acute care providers, but it's also producing the highest turnover rate at 85.7%—that's 10% higher than industry's already alarming turnover rate average. 
Three-quarters of all providers had to turn down cases due to the workforce shortage in the past year. However, the median home care customer growth rate jumped back to pre-pandemic numbers in the last two years. Rumors of an expanding customer base prove true as historical median revenue rose by $52,192 in the last year, the highest annual increase in the last four years. 
How are providers going to keep up? 
Data-Driven Strategy:

Your current employees and customers can help you escape the revolving doors of recruitment and retention. Prioritize word-of-mouth referrals to see the

lowest turnover rate for the second-lowest acquisition cost

.

 
According to the 2023 BMR, 40% of providers are emphasizing recruitment and retention this year. And, as the source with the lowest turnover rate and second lowest acquisition cost for home care, home health, and hospice, word-of-mouth referrals are the recruitment channel of choice. But how can providers encourage current and former employees to vouch for their agency? 
Here are a few ways to generate more word-of-mouth referrals: 
Offer competitive compensation packages.

Providers who pay above the 75

th

percentile saw a 12% decrease in turnover.

 

Gather and act on employee feedback

. Home Care Pulse data shows that employees who communicate with you are 50% less likely to leave, and when managers follow up with those employees, the likelihood of them staying long-term increases to 65%.

 

Become a Great Place to Work

. Only 22.3% of post-acute care businesses are accredited, which means accreditation sets you apart from

78.7% of the competition. 

 

Recognize your employees.

Lack of recognition was the top complaint among staff in the BMR. Show your appreciation for your employees and provide them clear opportunities for career advancement.

 
Myth #2: Obtaining a job in the post-acute care industry is no different than accepting any other hourly-paying position on the market. 
Fact Check:

The post-acute care industry offers unparalleled career growth and advancement opportunities, unlike any other entry-level position.

 
Whether your employees are looking to make an industry pivot, or they're just accepting the first job offer they got in their inbox, your new hires don't realize the career goldmine they just walked into. It's up to the employer to make them aware of that immediately.  
Nearly 40% of post-acute care new hires leave within their first 100 days of employment. This is why it's essential within the first three months to make employees aware that they've arrived at a place where they'll be embraced, heard, respected, valued, and provided opportunities for growth and advancement. 
After the peak during the first 100 days, turnover drastically declines, so getting them over that century mark is critical to success. 
Data-Driven Strategy:

Offering an extra five hours of training decreases 100-day turnover by 40% and increases revenue by $681,672.

 
Lack of adequate training was the second biggest complaint among employees and customers in the BMR. As such, providers are ramping up their training efforts—and those who are doing it strategically are seeing the highest ROI. 
Offering five additional hours of training in home care, or eight hours more for home health and hospice, was the difference between being extremely affected by staff shortages or not at all, according to the BMR. 
Providing a minimum of eight orientation hours and 12 hours of ongoing training yields a revenue increase of $681,672. As such, 74.2% of providers now use a professional training program to boost revenue and employee retention.  
Myth #3: Home care, home health, and hospice are siloed sectors within the post-acute care industry.
Fact Check:

The future of the care continuum is holistic. Successful agencies are banding together to enable customers to age in place, fill care gaps, and improve quality outcomes.

 
For the first time in 14 years, Home Care Pulse expanded its Benchmark Report to include data from home care, home health, and hospice. Why? 
Because the fact is, we're stronger together. 
While overall customer and employee satisfaction scores have gone up, Employee Net Promoter Scores (eNPS) and Net Promoter Scores (NPS) have gone down. This means customers and current staff are satisfied with their agency, but not satisfied enough to refer their friends. 
During the critical juncture our industry's currently facing, post-acute care providers will either redefine what quality of care looks like or allow the current, siloed approach to run them out of business.  
Data-Driven Strategy: Build and track partnerships and collaboration across every sector in the continuum of care to increase job satisfaction, enhance care quality, and propel you into the new frontier of care. 
According to BMR data, the future of the care continuum is demanding that post-acute care leaders: 
Uncover service gaps then partner and collaborate with other care specialties to fill them.

 
Prove your quality of care by tracking important industry KPIs, such as hospital readmission rates. Per the BMR, only 25% of providers tracked readmission rates last year. Improving that number would single-handedly attract more referrals and help providers stand out from the competition. 

 
Never turn down an opportunity, or should we say inquiry. In the past year, providers who tracked every inquiry about their services reported a

$1,215,759 higher median revenue

than those who didn't track all inquiries

 
Set the stage for future industry leaders. Although customer turnover is the lowest it's been in five years at 50.2%, only 26.5% of providers are taking advantage of reputation management software to solicit and collect positive reviews. The post-acute care industry makes it possible for our largest age-group population to age in place, while creating careers for workers from all backgrounds and experience levels. This is a story that needs to be told. Telling it through the voices of those who are positively impacted makes the story more credible, relatable, and powerful.

 
Benchmark your data against the industry to discover opportunities for improvement and growth. Gather, analyze, and act on data instead of assumptions to reach your full potential along the continuum of care.

 
There you have it. Now you have actual data to disprove these three common myths about the post-acute care industry. To get your hands on 200+ pages of equally valuable data to drive your business forward this year, order your copy of the 2023 HCP Benchmarking Report.  
About HCP 
HCP leads the post-acute care industry in experience management, training, and reputation management. Through its Care Intelligence Platform and recent acquisitions of Activated Insights and Pinnacle Quality Insight, HCP empowers providers to attract and retain employees during workforce shortages and improve care outcomes. HCP also conducts the annual Benchmarking Report, the most comprehensive survey of providers in North America, and administers Best of Home Care awards to agencies that achieve best-in-class satisfaction scores. For more information, visit https://www.homecarepulse.com.