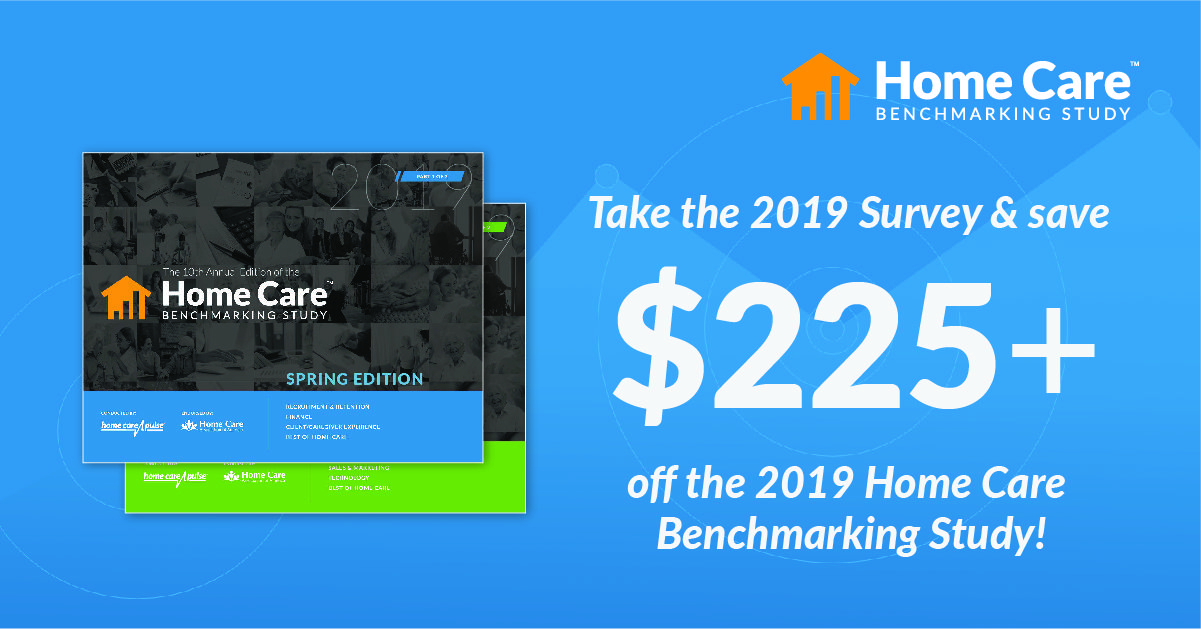 Participate in the Study by March 31
Receive a Discount on your Study Pre-Order
Each year satisfaction management firm, Home Care Pulse, partners with the Home Care Association of America to produce the most comprehensive national study on the private duty home care industry. The study provides a wealth of information about current issues and trends facing the industry each year and it has become a must-have resource for many home care businesses. That's why Rosemark comes with a built-in report for this survery every year.
This year marks the 10th anniversary of the study and there will be a few changes coming to the study later this year.
The biggest change is that the study will be released in two editions this year – the first in May and the second in September – with the goal of providing even more data and information under this new format.
However, despite the study being broken into two parts, information gathering for the study is still taking place at just one time via a survey that opened on March 1. The survey will be open until March 31 and we encourage all of our customers and other agencies in the private duty industry to participate. Not only will you receive a discount on your pre-order of both study editions, but you will also be helping to make the information and insights provided by the study as robust as it can be.
Read on below for key dates and deadlines for this year's study.
And for more information about the new format of this year's study and what will be included, visit the benchmarking study FAQ page here.
To learn more about how the Rosemark System can help you prepare for the survey, speak with a Customer Care Manager at (734) 662-3537.
Key Dates and Deadlines for the 2019 Home Care Benchmarking Study
March 1 – The survey for 2019 Home Care Benchmarking Study is open now until March 31. Participate in the survey and receive a $225 discount on your pre-order of both study editions (Fall/Spring). A prep worksheet to help you fill out the survey and a link to the survey itself can both be found here:
March 16 – Complete the study survey by this date and receive an additional $50 off your pre-order of the study.
March 31 –  Last day to participate in the study survey
May 1 – Release of the spring edition
September 1 – Release of the fall edition