Change can be difficult, but switching from manual processes to a home care management software has a purpose: to make your life easier. Here are some things to keep in mind as you move forward with a controlled home care software transition.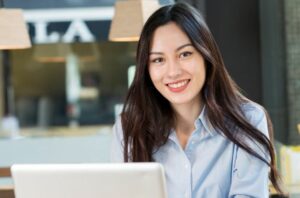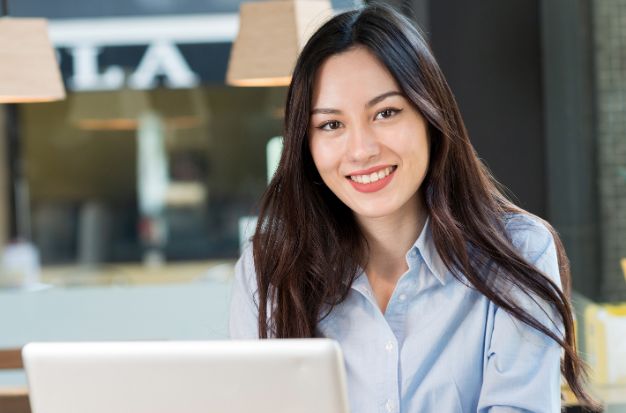 What to Expect During a Home Care Software Transition
These days, many home care agencies see the need to transition to more efficient software to meet their growing business demands. This is especially true if the agency is still using manual processes.
What if the agency is already working with a software provider, but it's not getting the quality of care it needs? Transitioning from one software to another can be a challenging process, especially in the home care industry.
Having a well-planned strategy is vital to ensuring a smooth and successful home care software transition. This strategy should include:
Data Entry

Onboarding & Training

Implementation
Let's dive into each of these.
Data Entry
Data entry is the most crucial element of the transition process, and prioritizing data transfer is essential. It is impossible to make a transition if the data you need in the new software is not present. Waiting too long to transfer data will slow down the process and theoretically stop it. Therefore, agencies should prioritize data entry and transfer to avoid any delays in the transition process.
Training and Onboarding
The next step after data entry is to ensure that the new system is properly utilized, and this is where training and onboarding come into play. These two are often done hand-in-hand, but training can be a drawn-out process, as it takes time to learn and apply new tools effectively. Utilizing the new software tools based on experience gained during training and onboarding is an important aspect of ensuring your new software is functioning properly.
Implementation
The third component of the transition process is implementation. In most home care agencies, this refers to the rollout of electronic visit verification (EVV). EVV tracks when caregivers clock in and out to ensure that services are being provided to clients. For new home care software to be implemented correctly, agencies need to make sure the data is entered, schedules are in place, and caregivers are using EVV.
Having a clear window into what needs to be done on a day-to-day basis is essential to continued profitability. Buy-in from all staff, including those who may not be in a leadership role, is essential during the home cares software transition. Having experts in the office who can help maintain and manage the transition is also important.
Devote Enough Time to Onboarding & Training
Onboarding and training are very important when it comes to using new software. This is especially true for agencies that have multiple clients, schedules, and assignments to manage. However, the length of time needed for onboarding and training can vary significantly depending on the size of the agency.
For a large agency that's transitioning from one software to another, the onboarding timeline can be longer. Large agencies have more data to enter, more schedules and assignments to manage, and more caregivers to enroll in EVV. In such cases, it can take anywhere from a minimum of two weeks to up to six or eight weeks for an agency to get fully onboarded and trained.
At Rosemark, we don't recommend trying to cram as much training as possible into a single week. Doing so can cause a person to retain only 60-70% of what they should be learning, leading to the need for additional training and a longer onboarding timeline.
Instead, we suggest no more than two to three training sessions per week. If an agency needs to go through six training sessions to get fully onboarded, it will take a minimum of two weeks.
Here are a few other things to keep in mind:
The size of the agency and the number of staff who need to learn the software will also impact the onboarding timeline. 

Private pay is generally easier to train than Medicaid, which requires more follow-up training because of additional features that Medicaid requires. 

The more complex an agency's billing sources are, the longer the onboarding timeline is likely to be.
Transitioning From One Software to Another Requires Patience
As an agency is transitioning from one EVV provider to another, it may need to continue using both vendors until the transition is complete. Canceling one software without having the new one fully operational can cause difficulties, especially when it comes to billing for services.
A solid transition timeline is important. This is a process that should not be rushed to make sure onboarding and adoption of the new software are successful.
Why Should Your Home Care Agency Consider Switching Software Providers?
There are three main reasons why home care agencies might want to switch to different software: 
lack of engagement and support from the software company

insufficient tools and features to manage the complex process of electronic visit verification (EVV)

a need for software integrations
The first reason is primarily about the relationship between the home care agency and the software company. Some agencies may feel like they are not being heard or supported by their software provider. They may have questions or concerns that are not being addressed, or they may feel like their software provider is not acting as a partner in their business. This lack of engagement and support can lead agencies to look for new software providers who are more responsive to their needs.
The second reason is related to the complexity of EVV and the need for specialized tools to manage this process. Electronic visit verification is a challenging process that requires caregivers and agency staff to prioritize utilization, be consistent with communication, and manage a large inflow of information about clock-ins and outs. 
If a software provider does not provide adequate tools and support for managing EVV, it can be frustrating and difficult for home care agencies. In such cases, agencies may look for software providers who offer better support and tools for managing EVV.
Lastly, the lack of integration with other systems like QuickBooks or other billing and payroll systems can also be a reason for agencies to switch to new software. This lack of integration can make it challenging for agencies to manage their financial processes effectively.
By selecting a home care software partner who is engaged, supportive, and provides the necessary tools for managing complex processes like EVV, agencies can operate more efficiently and effectively, providing better care for their clients.
Is a QuickBooks Integration a Good Reason to Switch Software? 
When it comes to invoicing, which is a fundamental function for all businesses, integrations are important. QuickBooks is the number one accounting software in the world, and integrating with it can make a huge difference in agency operations. A QuickBooks integration is also useful for agencies that bill the Veterans Administration by allowing them to track payments they receive.  Payments for claims from the Veterans Administration don't always come into the agency in the order they were submitted, and using QuickBooks to manage incoming payments can help ensure you don't miss out on money you're owed.
QuickBooks can be very complicated, and it can be challenging to get direct support from the company. However, our customer care team is very skilled at the billing and payroll process out of the Rosemark System into QuickBooks. Our integration provides agencies with a better idea of what is going on with their accounts so they can stay on top of their billing and payroll.
If your current vendor isn't offering a QuickBooks integration or efficiently answering the questions you might have about the billing and payroll process, now might be a good time to switch to a new home care software. 
Rosemark is Here to Help
Transitioning from one software to another can be challenging, especially in the home care industry. However, by prioritizing data entry and transfer, effective training and onboarding, and successful implementation of the new software system, agencies can ensure a smooth and successful home care software transition. 
By doing these things and partnering with a vendor that provides the tools you need such as EVV and even integrations with companies like QuickBooks, home care agencies can reap the benefits of their new software and enhance their overall business efficiency and effectiveness. 
If you're looking for a new home care software partner, we'd love to chat. Fill out the form below to schedule a free consultation or give us a call at 734.436.2631.