Heading to Anaheim for the 2016 Home Care Association of America (HCAOA) Annual Leadership Conference? We are too!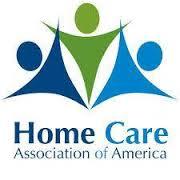 We'll be hosting a display in the Exhibit Hall so don't miss the opportunity to stop by and meet with us. Our representatives can share details on our latest software offerings, and we'll have valuable handout information available on key industry topics like caregiver turnover and referral management.
With more than 25 years of experience serving the home care industry we know what it takes to run a successful home care agency. We put a high priority on parntership and problem solving, and we would love to talk with you more about your business goals and how we can help.
Stop by our booth, or book a time slot for a 15-minute conversation with us, we would love to meet you! Reserve your appointment today by emailing us at: robin@shoshana.com.
We look forward to seeing you there!