Today we're happy to share a guest blog post by Aaron Marcum, founder and chairman of Home Care Pulse and founder and EOS ® Implementer at VUE Advisors. In addition to this blog post, Marcum also joined Shoshana Technologies CEO Linda Teaman for a special webinar presentation on April 25 to share more information about how the Entrepreneurial Operating System has been implemented in their own offices and how it can bring your agency a new level of success.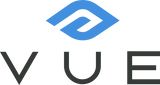 Hitting The Ceiling (HTC). Every home care entrepreneur experiences this, often several times during the course of running their business. Hitting The Ceiling is when your business plateaus and struggles to remove obstacles that are getting in the way of your next level of growth. The telltale sign that you've hit the ceiling is when your revenues have either remained the same or declined over the past 3 months or more. Why 3 months? 3 months is long enough for you to start seeing trends in the data and short enough to do something about it before you lose control. We are all familiar with the causes of HTC but here are a few reminders:
People – Getting the right people in the right seats. This is perhaps the #1 cause of HTC because without the right people doing the right things for your home care business, sustainable growth is nearly impossible.
Complexity – Creating complex systems and ways of doing things creates confusion and can destroy healthy communication between your team, clients, and caregivers.
Not letting go – As entrepreneurs, we often believe that we can do it better than others. To be honest, this is often true. However, if you want to scale your business, you have to delegate and let go of tasks that you might be good at but don't like to do.
Blindly making decisions – Many entrepreneurs rely too much on their ability to problem solve and overlook the importance of measuring what matters in their business.
Lack of effective documentation – The key word is effective. Either we document too much or we don't document at all, both of which lead to HTC.
Lack of a proven structure – Many entrepreneurs want to run their businesses freely with little structure. This works great at the beginning but scaling a company requires a disciplined structure.
On Thursday, April 25th at 3pm ET, I am honored to be invited by Shoshana to present "The Five Leadership Abilities to Scaling Your Home Care Business." In this engaging presentation, I will explore how Home Care Pulse, and many other leaders in home care, have broken through Hitting The Ceiling by implementing these Five Leadership Abilities. I first discovered these leadership abilities after we implemented the Entrepreneurial Operating System (EOS) at Home Care Pulse. During this presentation, I will discuss EOS and how it ties to the Five Leadership Abilities. You can expect to takeaway ideas from this presentation that are actionable and designed to help you create a truly scalable home care business. Please, join us.