You may be wondering if your software could be contributing to the inefficiency of the various workflows in your agency's office and out in the field. Intake, invoicing, creating a workable care plan, etc. can all be taking more time than they should. Slow and steady is important when you are doing something like painting a picture or savoring your favorite meal, but slowness involving your home care software is intolerable. It can be especially annoying and cost prohibitive if it is happening in your office or on your mobile device.
Maybe you recognize some or all of these problems that are symptoms of poorly built software .
Click-n-Wait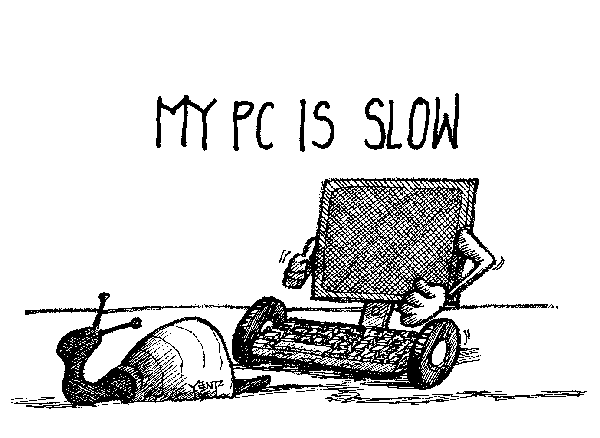 There's click-n-wait, then there's click———-and————wait. Unfortunately, it is so prolific in the software industry that many don't know there really isn't a need for so much waiting around. CLICK-N-WAIT IS A SIGN OF OUTDATED PROGRAMMING PRACTICES. It's easy to build bad software but it will often sell easily if it just looks like it can to the work. It is often hard to tell when software is built for the bells and whistles to impress you during the selling process. You may not find out until the click-n-wait syndrome has dealt your agency's productivity a "death by a thousand pauses".
Buggy Software
Here's a more obvious one – bugs! A software bug is defined as an error, flaw, failure, or fault in a computer program or system. All software has them, it's the nature of the beast, but how well a system is built can make all the difference in the day to day workings of your system.
In a poorly built system bugs will pop up where just last week it worked just fine. With software that is not well built you find fixing one bug causes another to occur. Technical difficulties and functional errors occur willy nilly while your software company plays around with your time as they try to fix the problem.
Ever have your home care software just shut down on you? Guess what? You just found a bug. Probably a big one at that. Now you know why.
Workflows that don't flow
A dictionary definition says that workflow is thesetofrelationshipsbetweenalltheactivitiesinaproject,fromstarttofinish. When the workflow is disjointed it can feel like chaos much of the time. Workflow should be a big part of your software company's values so that your office will benefit by increased productivity, minimize dead time and keep you on track.
Multiple Entries of the same information
Bottom line – you shouldn't have to enter data twice. Data should only need to be entered once, where it then flows through to all the places it's needed. It is clear that this ensures that nothing falls through the cracks and that your clients receive the care they deserve. Here is great example if this process working well: It can take less than eight minutes from intake to a created invoice using the Rosemark Home Care Management System. If this process currently requires multiple entries and takes hours or days to complete, you would be losing valuable time and money. This is just one of the workflows that you will experience in Rosemark to make your business processes fly.
Software Design
Don't you hate those times when you do something but by design you don't get the results that you want and it is not clear where to go next. In this case the software doesn't help you do your work, keep you on track in a way that makes sense, arrrgghh! It is important to find software that speaks to you and uses a language that you can understand.
Resource Hog
In order for some software programs to do their work they hog your computer's resources, thus slowing your computer or causing a lack of responsiveness for everything else that you are using on your computer. It can also cause other things on your computer to misbehave. Next time you start your favorite program pay attention to how the system responds. Is it significantly slower or does it seem just as fast as usual? Some tasks require more power than other's so short slow downs are perfectly normal.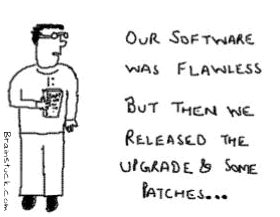 Updates that Make Things Worse
It's finally here, all those changes and improvements that you have long awaited, so you do the update but as soon as it loads your software breaks or slows the use of your software. The process of updating destroys your office workflow, disrupting things for days or sometimes weeks.
You may wonder why some software programs only do updates once or twice a year. Well it's because the underlying software can not accommodate frequent changes for the same reason that was mentioned about bugs above. You might even get error messages that do not relay helpful information to solve the problem for yourself.
New Employees
You may ask why we mention new employees as a software problem. Well, it is because one of the biggest slowdowns to your agency workflow can be getting a new employee up to speed on your home care scheduling software. And to add to the problem the new employee may only get minimal support from the software company. This then ties up you or other office staff to train the new eployee on the program. This lack of real time help with real people from your software company can slow your operation to a snails pace.
Solid Software is not an accident. A software system for preventing these problems needs to be well thought out and the team of developers need to be committed to the principles. Having a solid home care scheduling software program at the foundation of your agency is an important first step in ensuring your business is set up to grow. The Rosemark System uses four unique processes to ensure that it is the fastest, most responsive software to provide that solid foundation. Click the button below to download a summary report that provides more information on our industry leading development processes.