Caregiver Mobile App (CMA) in Spanish
Are you a home care business working with Spanish-speaking caregivers? Would it be helpful to your business to have tools that make it easier for native Spanish speakers to communicate with your agency's home office?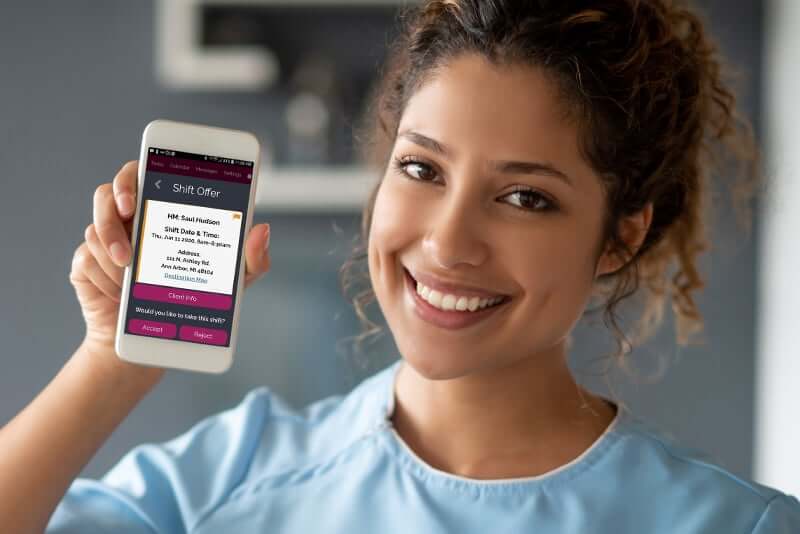 Great for Native Spanish Speakers
The Rosemark Caregiver Mobile App is available in both English and Spanish. Our Caregiver Mobile App is an extension of the Rosemark System home care management software, and it offers a full-featured, easy-to-use channel of communication between the home care agency home office and its caregivers.
With the availability of our Spanish functionality, users can more easily and accurately exchange information with their caregivers whose language preference is Spanish. And it's simple to get started. Once it is "turned on" for your agency, caregivers just customize the app to their language preference by choosing their language selection in the "Settings" function of the app.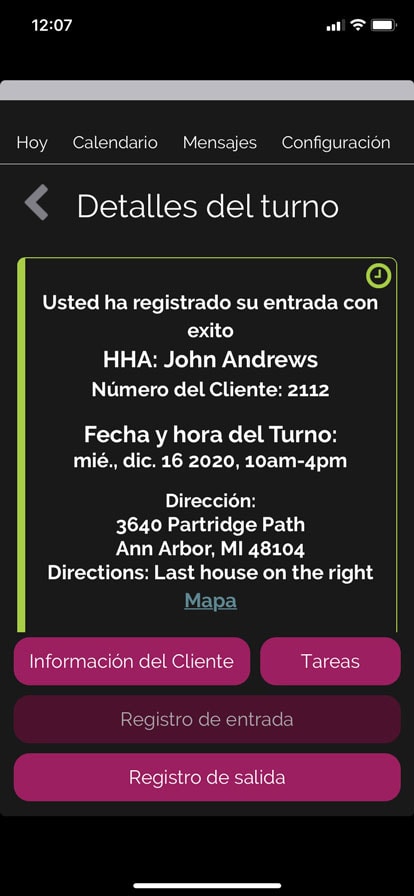 Rosemark EVV Meets Medicaid Requirements
Electronic Visit Verification (EVV) – Clock-in/Clock-out with GPS-enabled location verification (Meets federal requirements of the 21st Century CURES Act)
View tasks, record work done, and capture electronic signatures from caregivers and clients at shift completion
View scheduled shifts and details including client condition and client address and phone number
View and respond to shift offers
Alerts for late or missed clock-in/clock-out activity for scheduled shifts
View communications and announcements from the agency home office
Leave voice messages for the agency home office staff
Every year, Rosemark Caregiver Mobile verifies and records more than one million caregiver shifts for home care businesses in the U.S. To learn more about how this app can work for your business, contact us today to speak with a Rosemark team member.
Call 734-436-2631, email us at info@rosemarksystem.com, or fill out this short form to schedule a call with us.