A Blog Series

What to Know When Launching a New Home Care Agency:
Five Key Things to Do When First Starting a Home Care Agency Business
This blog post is the first in a quarterly series we are calling, "What to Know When Launching a New Home Care Agency." As the large Baby Boomer generation in the U.S. grows older over the coming years, the need for in-home care services is predicted to greatly increase and we know there are many people out there who are either considering or are in the early stages of launching their own home care agency to help meet this need.  While this series will provide valuable information regardless of how long you've been in business, it aims to address key topics that should be considered when in the beginning phase of starting a new home care business.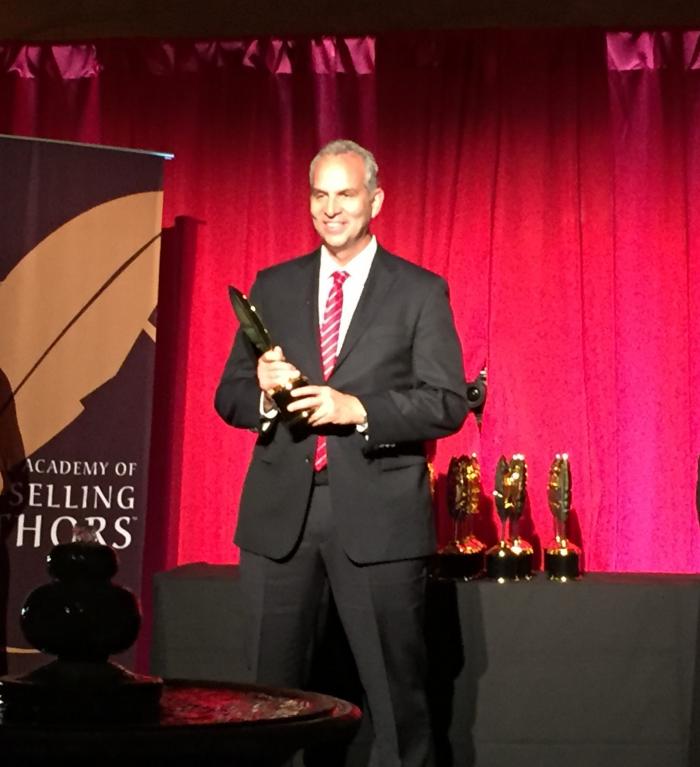 To kick-off this new series, we are very fortunate to have guest expert, David Goodman, founder of Companion Connection Senior Care . Goodman is an entrepreneur, home care agency owner, and author. His organization, Companion Connection Senior Care, is a membership organization designed specifically to provide assistance and training to people navigating the process of starting their own home care agencies and he has worked with new agency owners around the U.S.
In addition to his work with new home care agency owners, Goodman recently joined acclaimed author, Jack Canfield, and a select group of other professionals and experts to co-write the book, "The Road to Success Vol. 2," which reached "Best-Seller" status on Amazon.com the day of the book's launch.
To help us kick-off this blog series, Goodman has drawn on his long history and experience with the home care industry to compile a list of the top five key actions you should be taking when first thinking about and launching a new home care agency.
Five Actions to Take When Launching a New Home Care Agency
#1: Do Your Due Diligence
Do as much due diligence as possible on the opportunity being considered. Talk to experts, go to conferences, trust your instincts, and leverage the expertise of others.
A consulting membership organization or a franchise will be most helpful to your success. It is true you will have an upfront cost for this type of support, however, it is not the cost but the success of your investment that we believe you should be measuring.
#2: Sufficient Funding as You Ramp Up to Profitability
Make sure you have the proper capital for a start-up. You should have enough capital to last you at least 12 months – not just for your living expenses but for the development and marketing of your startup. Undercapitalization is a common cause of failure regardless of how great the idea may be.
It is always wise to be conservative in your startup capital requirements and length of time to breakeven. The home health care marketplace offers tremendous opportunity, however it is wise to plan for at least one year in business before you begin to break even. Most systems have a unit owner who has reached break even in a shorter period of time, however, it is always wise to be conservative in your own approach.
#3: Good Help Can Be a Great Investment
Don't be afraid to pay for leveraged expertise. This will greatly increase your chances of success. The learning curve can be steep and having a mentor committed to your success will mean less lost opportunity and income while you learn about the industry.
We have proven that an individual can leverage expertise without the continued onerous capital requirements of belonging to a franchise. Imagine you can leverage over 30 years of direct home care expertise in an organization with many successful members without having to pay 8% of gross revenue forever. Sounds like a dream but our membership organization has delivered this value for over a decade and looks forward to continued growth.   
#4: Distraction is Your Worst Enemy
Don't suffer from Entrepreneurial A.D.D. (a common acronym for Attention Deficit Disorder) where you're held captive by too many ideas. Stay on one path and take it to the end of the road before you move on to another. Concentrate on doing one thing exceptionally well before you focus on something else.
This is a huge issue for home health care entrepreneurs. You will have many great ideas, after all you are a visionary. However, I would caution you to write the ideas down and leave on paper for now. This is the time to meet your primary objective of building your home health care agency to substantial growth.
#5: Surround Yourself with Supportive People
Well meaning advice can often come in the form of negative and discouraging comments to you. This is often others' fear disguised as advice. When you experience this, see it for what it really is – not useful – then search for your own answers! 
Once you have decided on becoming a part of this fantastic industry your only decision is what company will you choose for support. Make your own support network believers, let them see the results of your extensive research. Demonstrate the value of why you have made your decision. Success starts with commitment, commitment starts with conviction…stay focused and you will achieve success.
"What to Know When Launching a New Home Care Agency" Blog Series Post #2 Coming in May
Thank you to David Goodman for his expert advice on what key items new home care agency owners should be thinking about as they launch their new businesses.
Our next post in this quarterly series is scheduled for May so stay tuned for more topics and great information later this spring!
Join the Discussion
What do you think? Are you in the process of starting a new home care business? What are your biggest concerns as you launch your new agency? Leave us a comment below.
Save